Fitted Wardrobes
Sliderobes make fitted wardrobes like no other. Fitted wardrobes help you maximise storage space with a beautiful finish on the outside and custom organisation on the inside. Book a free consultation with a Sliderobes designer, and we'll show you what's possible. 
Super Fitted Wardrobes
"Fantastic, repeat experience from two previous properties. Have the space I need which is lots. Even the dog lays on the bed looking at herself though the mirror!"
Mrs Lowe
Transform your home with fitted wardrobes
Our range of interior solutions make Sliderobes fitted wardrobes totally unique. We work with you to choose clever and practical wardrobe storage solutions for your clothes, shoes and accessories.
Frequently Asked Questions
How much do Sliderobes cost?
As all of our furniture is completely bespoke and made to measure for you, we don't have a set price list. The final price depends on the size of your furniture, door finishes and interior layouts. However, if you have a rough idea of the finish you'd like, and the necessary measurements for your fitted wardrobes or built-in furniture, please book a free design appointment or pop into your nearest showroom and we can give you an estimate
Can I get a price over the phone or in a showroom?
Providing an exact quote without seeing your space is tricky, but if you have an idea of what you are looking for, we can provide you with a ball-park estimate, after asking you a few simple questions about the type of fitted furniture you need, the size of your space and the finishes you have in mind. One of the things that sets Sliderobes apart from the crowd is that everything we provide is bespoke. Each element of your fitted furniture or bespoke storage solution, from its look and size to interior accessories, can be tailored to your needs and your budget. This means that, in order to provide you with an exact price, we will need to visit your home and design your bespoke fitted furniture to your exact specifications. Once you meet with our designer, you will have the chance to experiment with different materials and finishes and compare costs, to help you find the perfect storage solution.
Do you offer finance options?
Yes, we do. We offer interest free credit and buy now pay later. All finance offers are subject to eligibility criteria. Applicants for finance must be 18 years or over. Credit is subject to status and affordability. Terms and conditions apply. Please speak to your designer for more details, as not all finance offerings may be available in your location.
How do I book an appointment with a designer?
You can easily book an appointment on our website. Then a Sliderobes designer can either visit you in your own home, you can meet us in your nearest Sliderobes showroom or we can meet via video chat. Design appointments are free and no obligation.
Where are you based?
Sliderobes is based across the UK and Ireland. We have 8 showrooms but if there's no showroom in your area, don't worry, we have designers across the country who can come to you.
Replacement Doors
Do you want to freshen up your room's look, but don't want to change your built-in storage? We can replace your sliding doors to give you a fresh new look for your room. Ready to get started? 
Explore Replacement Doors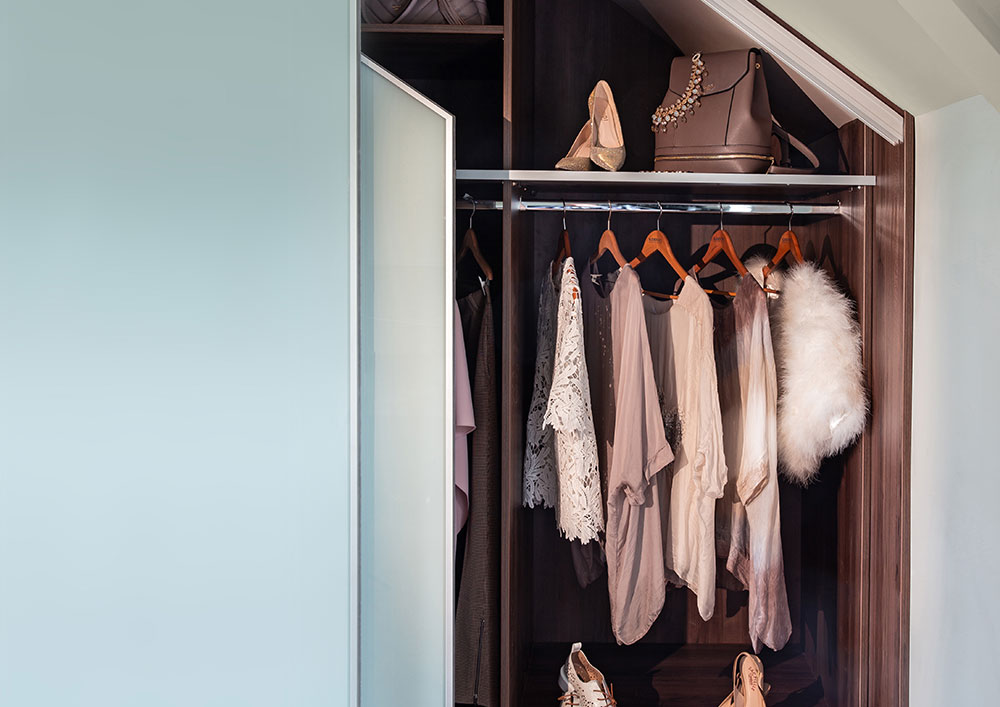 At Home Design Visit
Our team of designers are on the road and ready to conduct an at-home consultation with you. We will talk you through fitted wardrobe possibilities and show you 3D design drawings of what your finished wardrobe will look like - all for free!
Book Design Appointment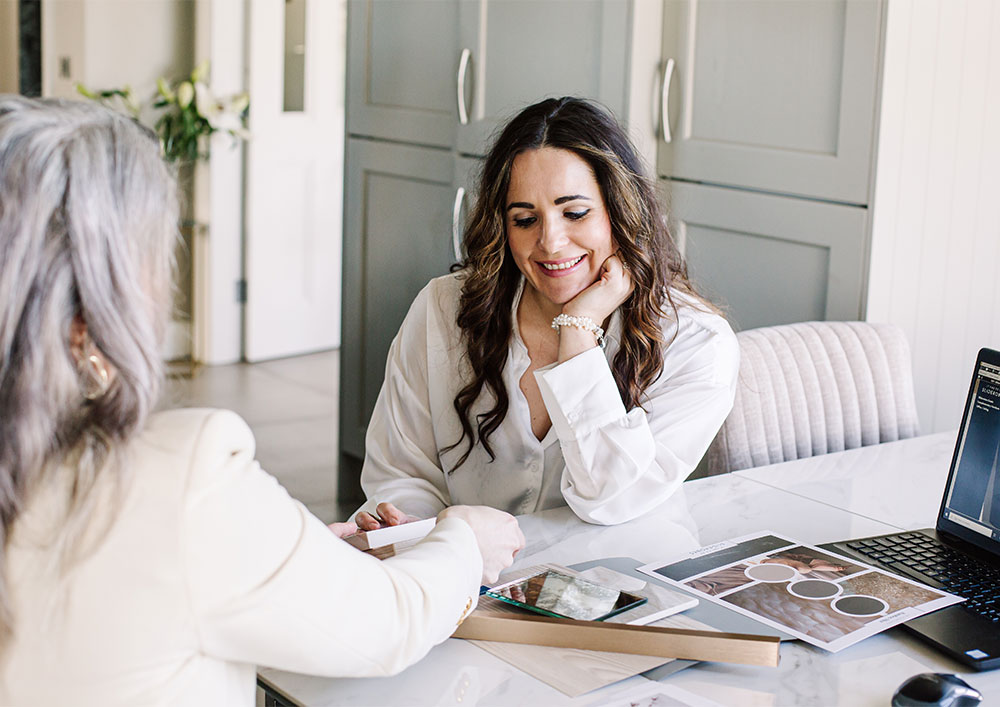 Beautifully Bespoke
Sliderobes have been designing and manufacturing bespoke wardrobes for almost four decades. In that time we have installed thousands of fitted wardrobes with sliding doors. For more inspiration, request your free brochure.
Request A Brochure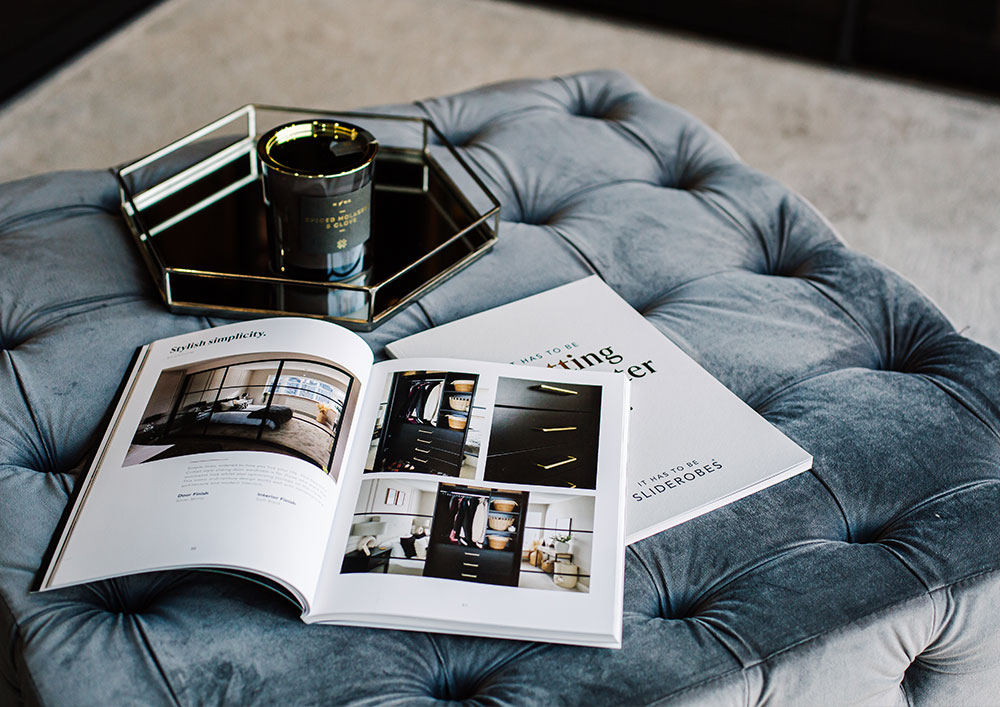 Five Star Service
Our team of experts do their job perfectly. We turn up when we say we will, always tidy up any mess we create, and we'll work as quietly as possible with power tools. But don't take our word for it, check our reviews from our previous customers.  
Read Our Reviews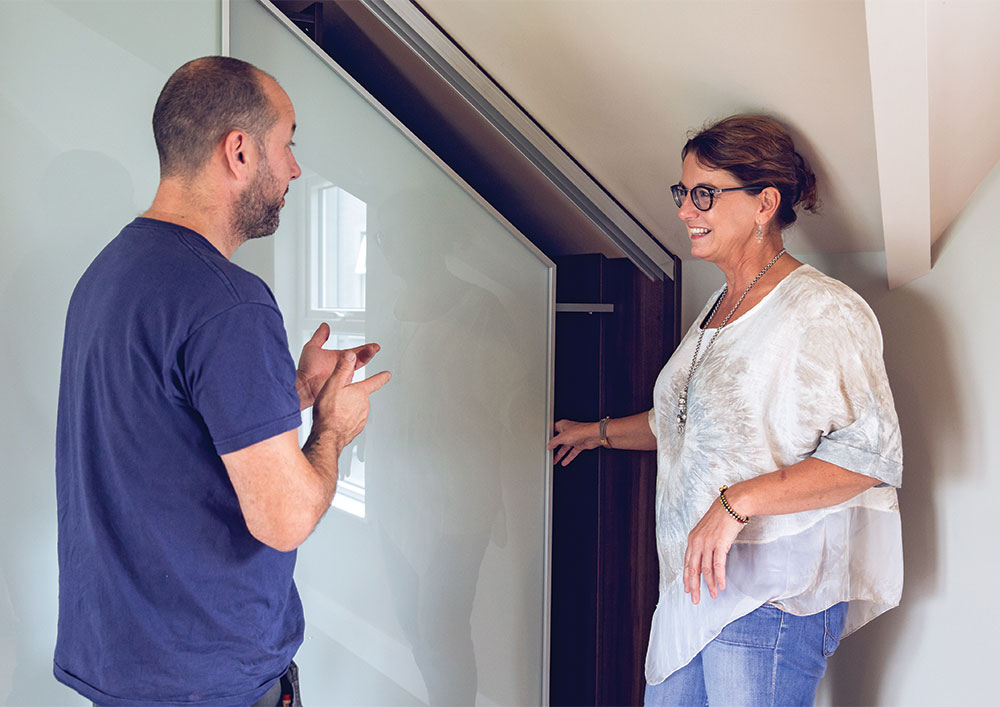 Find Your Nearest Showroom
Sliderobes are based across the UK and Ireland. We have seven showrooms you can visit but if there's no showroom near you, we also have a team of local designers who can visit you in the comfort of your own home. 
Find Showrooms
Customer Stories
Discover real customer stories and see how our designers have helped to transform their space into something beautiful yet functional. We have loads of past projects to inspire you!
Discover Customer Stories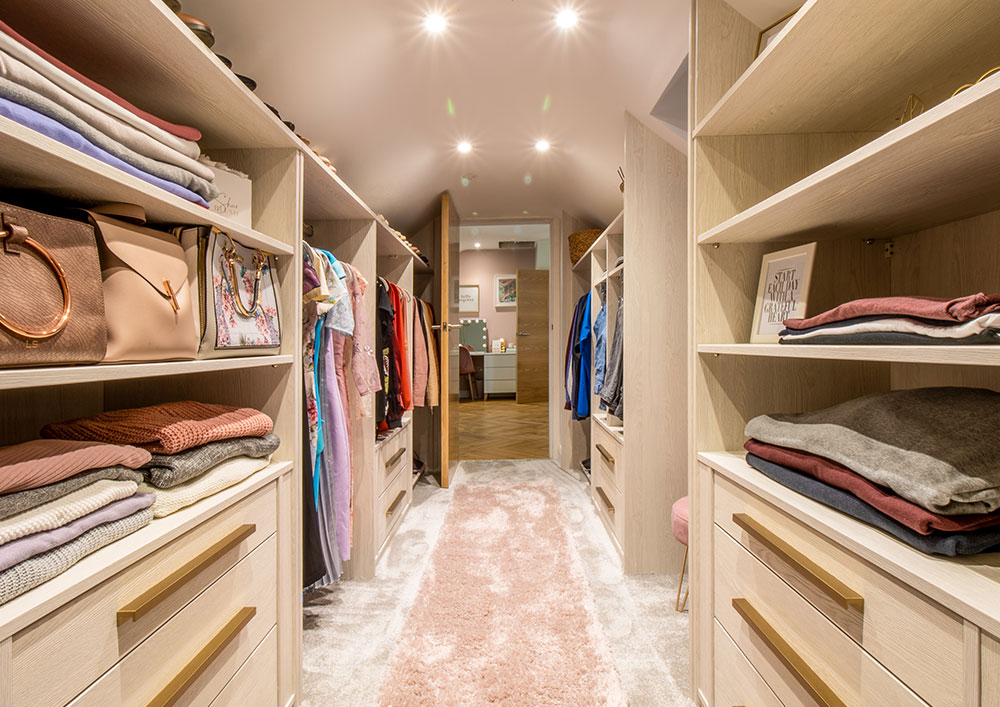 Built To Last
Made by our family of talented tradespeople, we help you create the perfect room, tailored to your home, lifestyle and interiors.
Locally Designed For You
Proudly designed and manufactured in UK and Ireland, we guarantee a personal service and all our furniture solutions are made to last.
Fitted Furniture Specialists
Experience is everything in our world, we have honed our skills over the years to deliver quality you can rely on.
The Personal Touch
Our experienced designers will work with you to create a bespoke solution that fits your style, needs and budget.