Fitted Furniture Interiors
Fitted storage interior and accessories from Sliderobes. Discover our range of clever, practical interiors to maximise all your available space.Totally bespoke and designed to suit your life and your belongings, we have a variety of, shelving, drawer, hanging rails and clever solutions to save space and showcase your favourite items.
Pull-Out Wire Baskets
Add valuable storage to your wardrobe interior with Sliderobes Pull Out Wire Baskets. Neatly tuck away shirt, jeans and jumpers. See where everything is at a glance so your favourite outfit is never far away.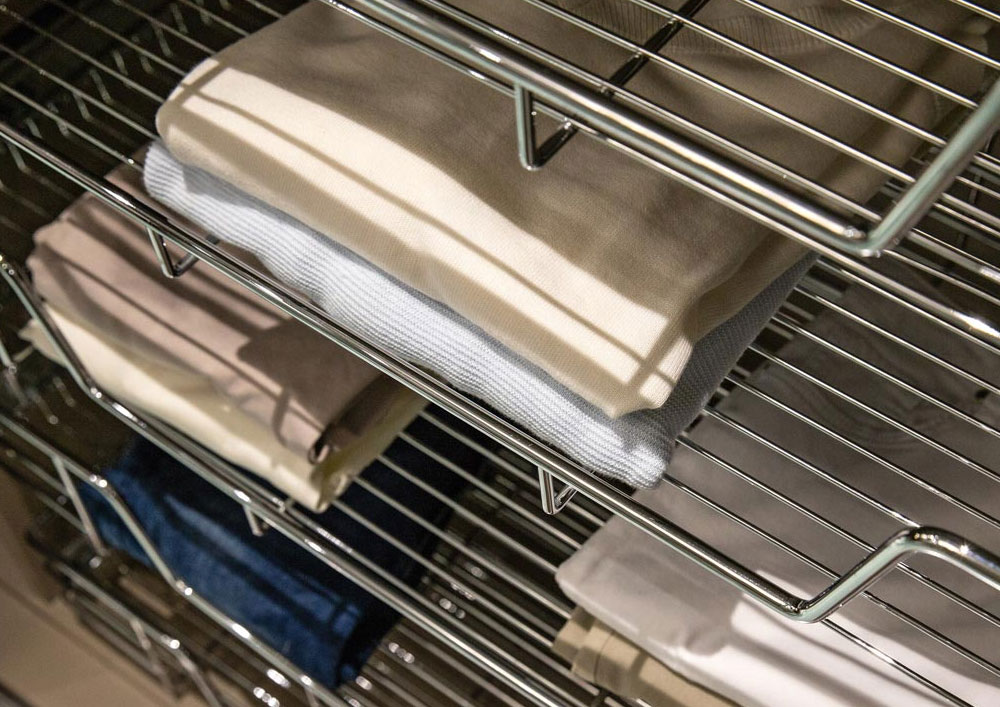 Library Display
Create a beautiful home for all your favourite things with our Library Display. Add these shelves to the end panel of your fitted wardrobe for a chic and stylish look. Showcase your books and perfumes.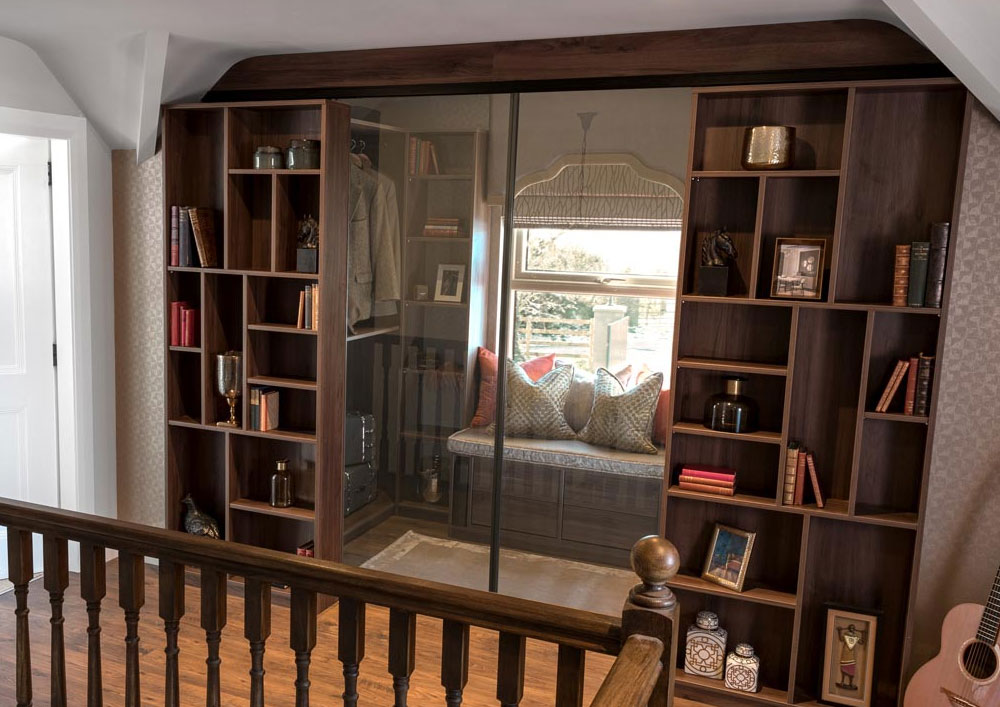 Pull-Down Hanging Rail
Make sure your clothes are never out of reach with a Sliderobes Pull-Down Hanging Rail. Easily access your clothes from your floor-to-ceiling fitted wardrobe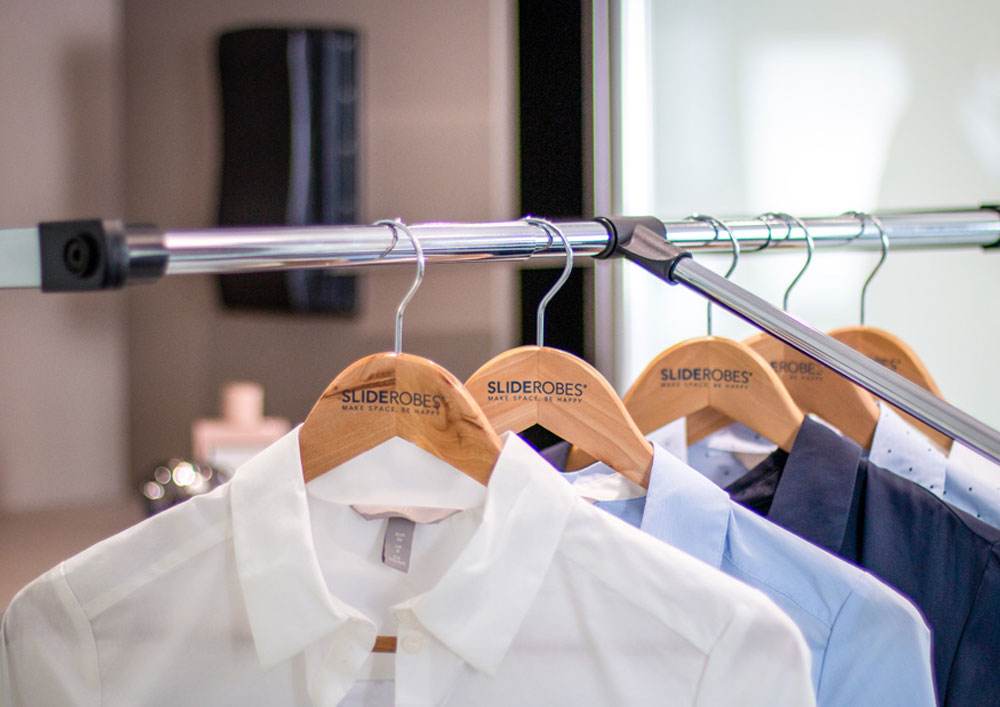 Pull-Out Tie Rack
Stylishly store your favourite accessories with a Sliderobes Pull-Out Tie and Belt Rack. Make the morning rush easier by having a place for everything.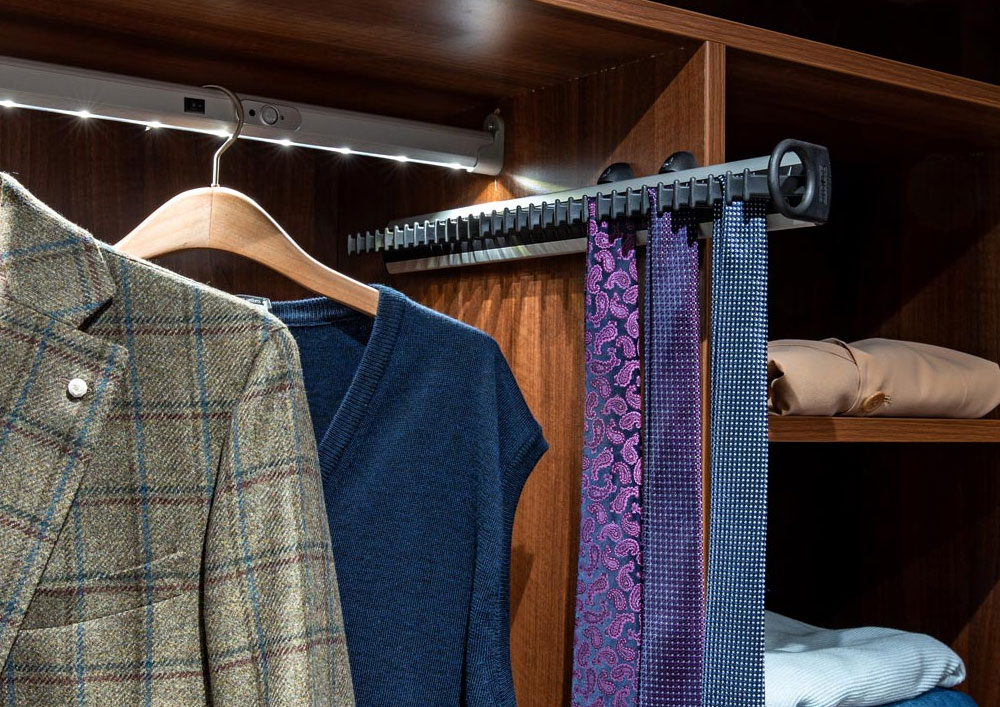 Pull-Out Shoe Rack
Maximise your storage with Sliderobes Pull-Out Shoe Racks. How many times have you been digging through a pile of shoes looking for your favourite pair? Keep your shoes organised within your wardrobe so you can easily find what you're looking for.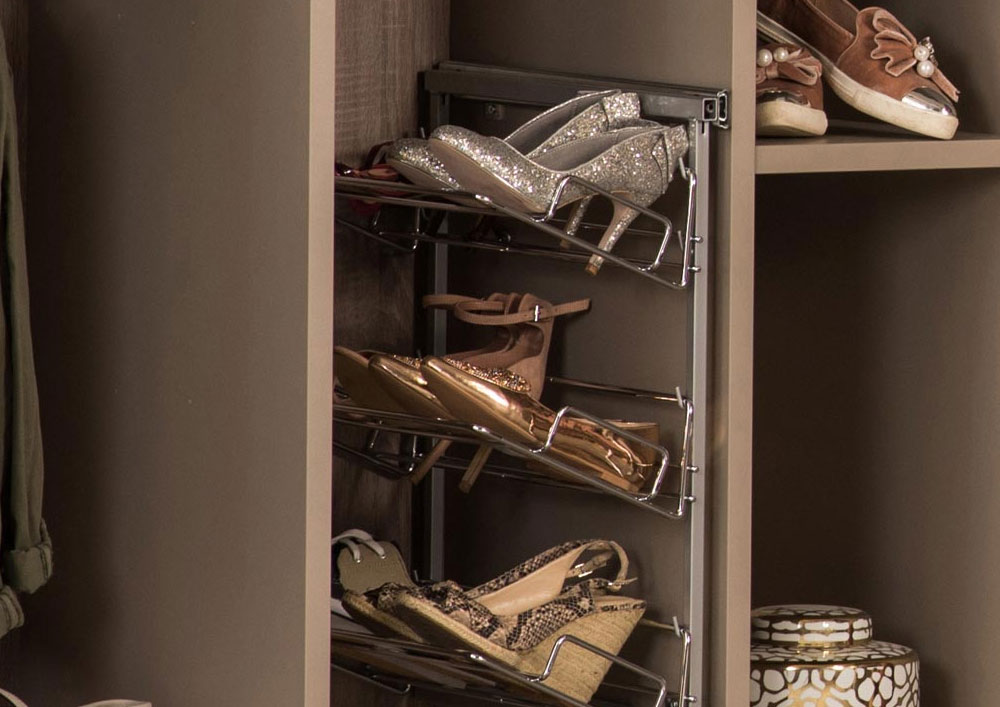 Soft Close Drawers
At Sliderobes, you can choose the exact layout of your wardrobe. Our Soft Close Drawers come in many different shapes and sizes, suited to you and your needs. Personalise your dream wardrobe even further with our luxury drawer handle options.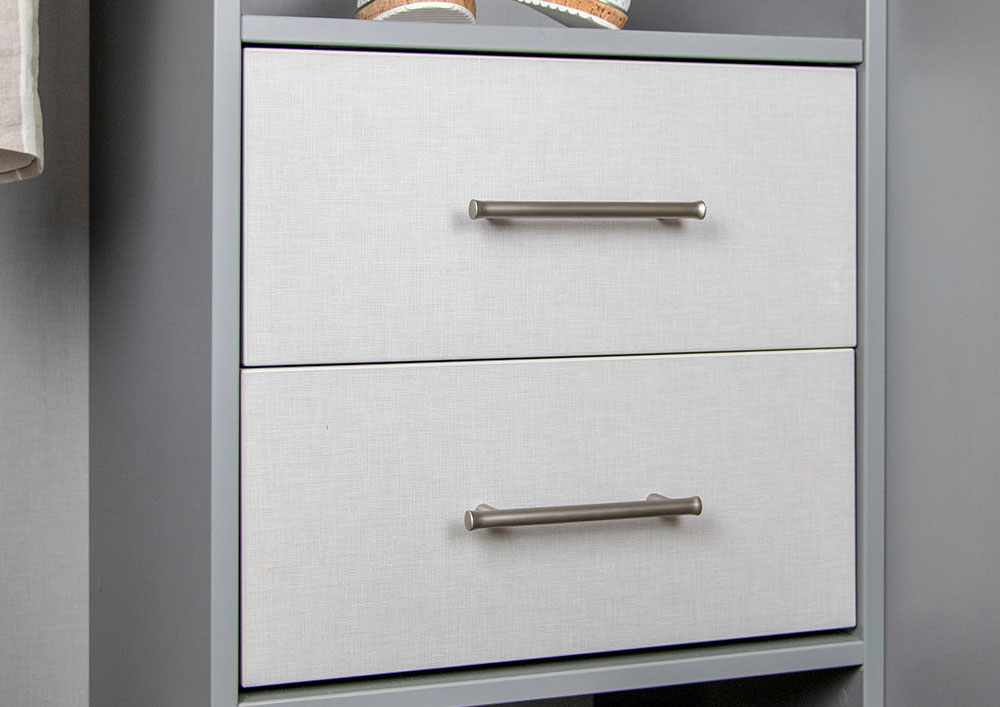 Angled Shoe Shelves
Show off your favourite stilettos with Sliderobes Angles Shoe Shelves. These shelves are perfect for boasting your fancy footwear. Add luxury LED panel lighting to create a beautiful display.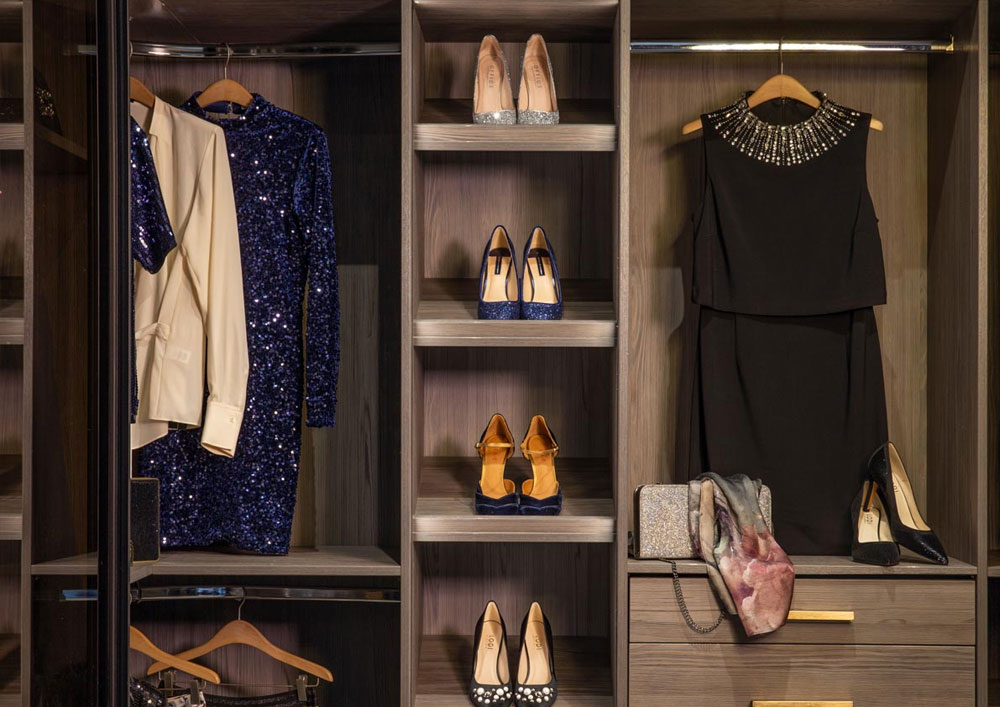 Storage Solutions  - The Choice Is Yours
Clutter and mess create added stress, so Sliderobes make wall-to-wall, floor-to-ceiling systems that keep everything in perfect order. Each one of our fitted wardrobes is made to last and is handcrafted in the UK and Ireland. 
At Home Design Visit
Our team of designers are on the road and ready to conduct an at-home consultation with you. We will talk you through fitted wardrobe possibilities and show you 3D design drawings of what your finished wardrobe will look like - all for free!
Book Design Appointment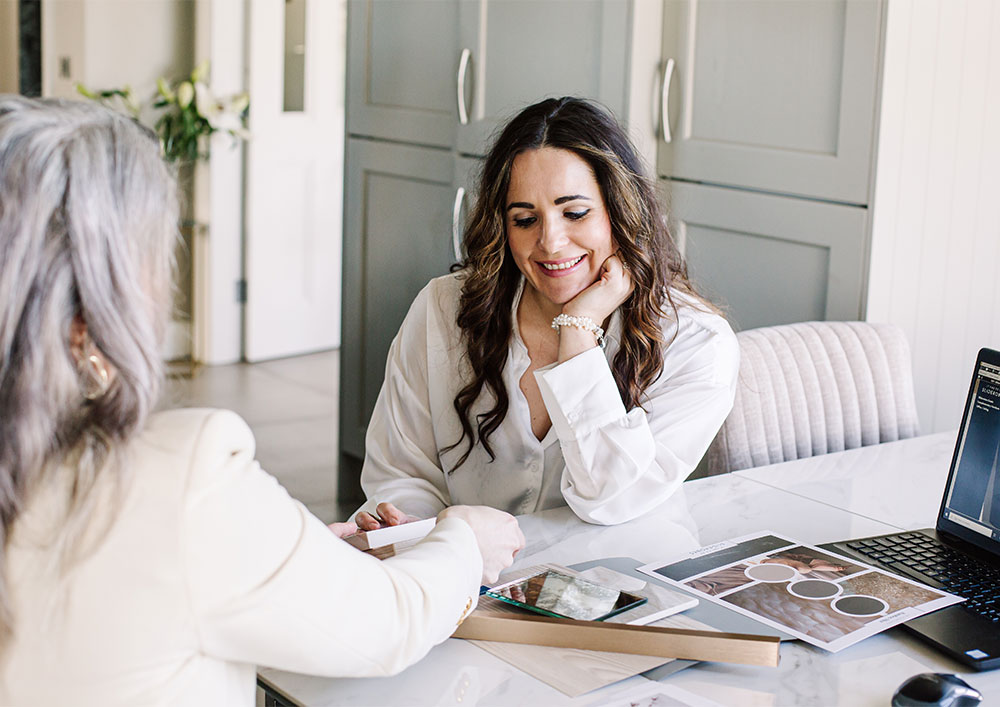 Beautifully Bespoke
Sliderobes have been designing and manufacturing bespoke wardrobes for almost four decades. In that time we have installed thousands of fitted wardrobes with sliding doors. For more inspiration, request your free brochure.
Request A Brochure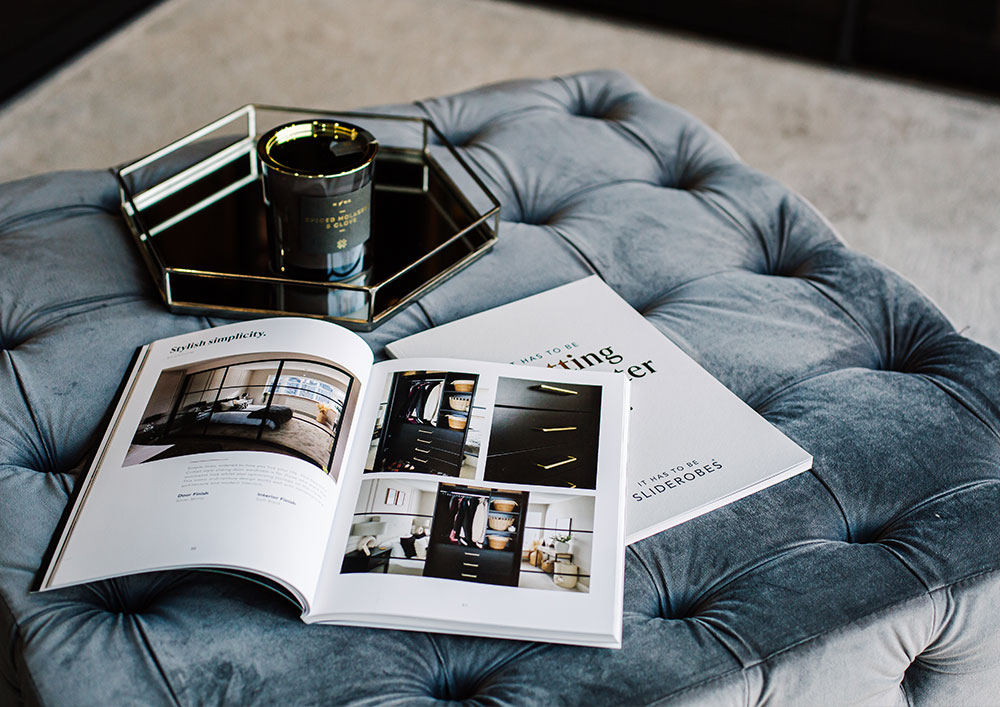 Five Star Service
Our team of experts do their job perfectly. We turn up when we say we will, always tidy up any mess we create, and we'll work as quietly as possible with power tools. But don't take our word for it, check our reviews from our previous customers.  
Read Our Reviews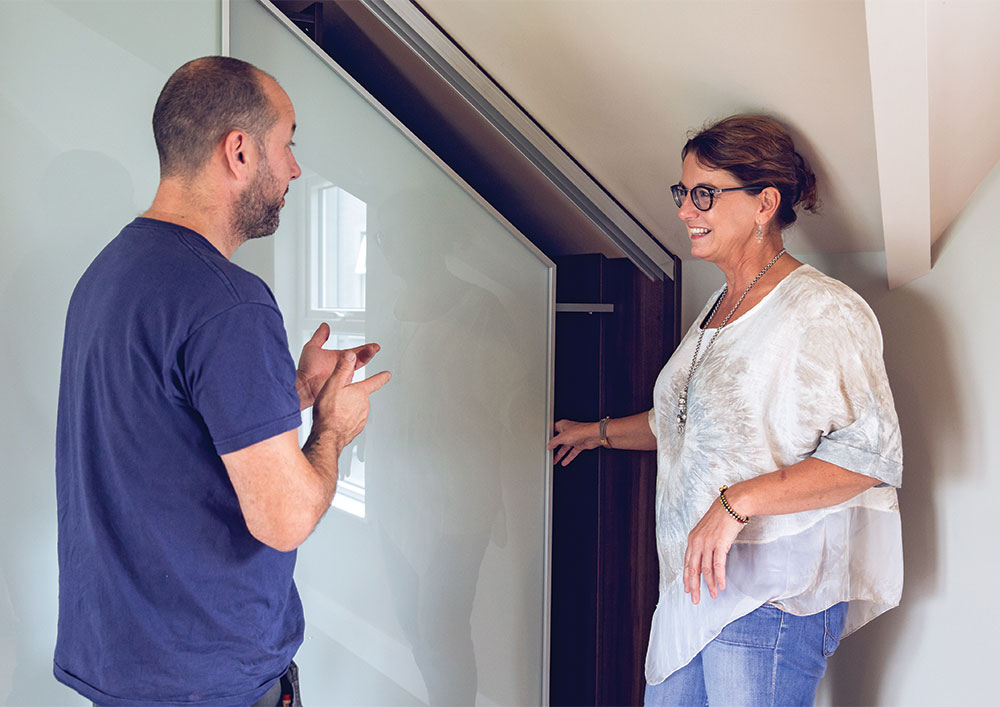 Other Interiors
All our furniture is fully customisable. You can select everything from your interiors to handles. The choice is yours!