Customer Story
A Beautiful Home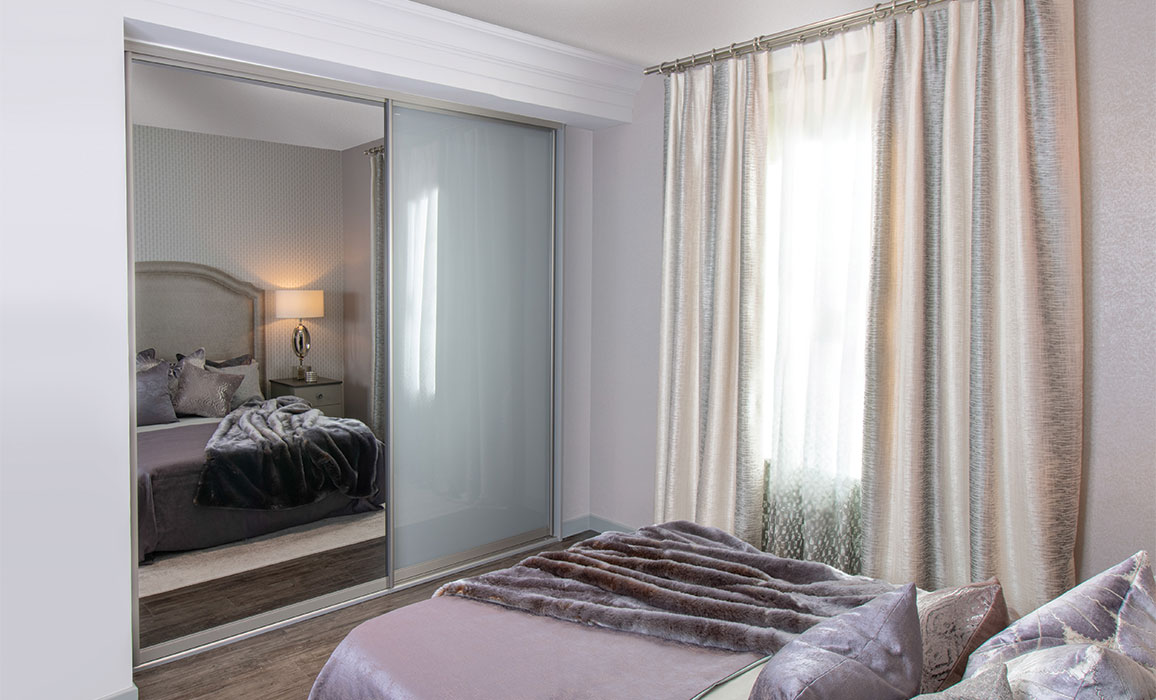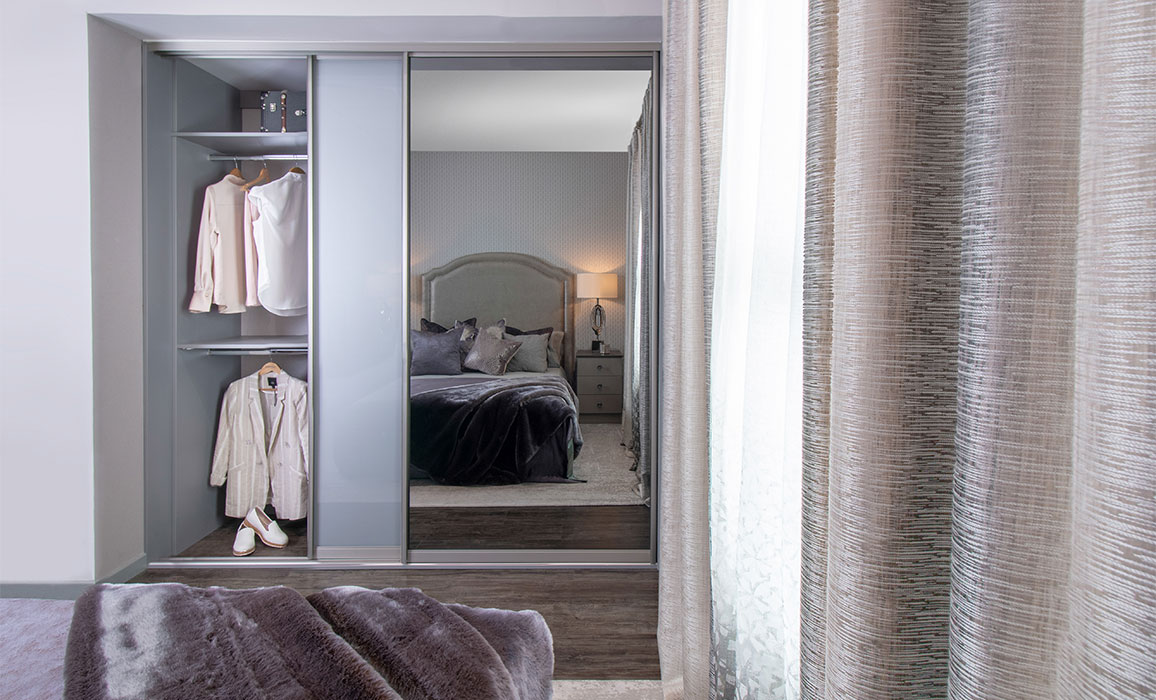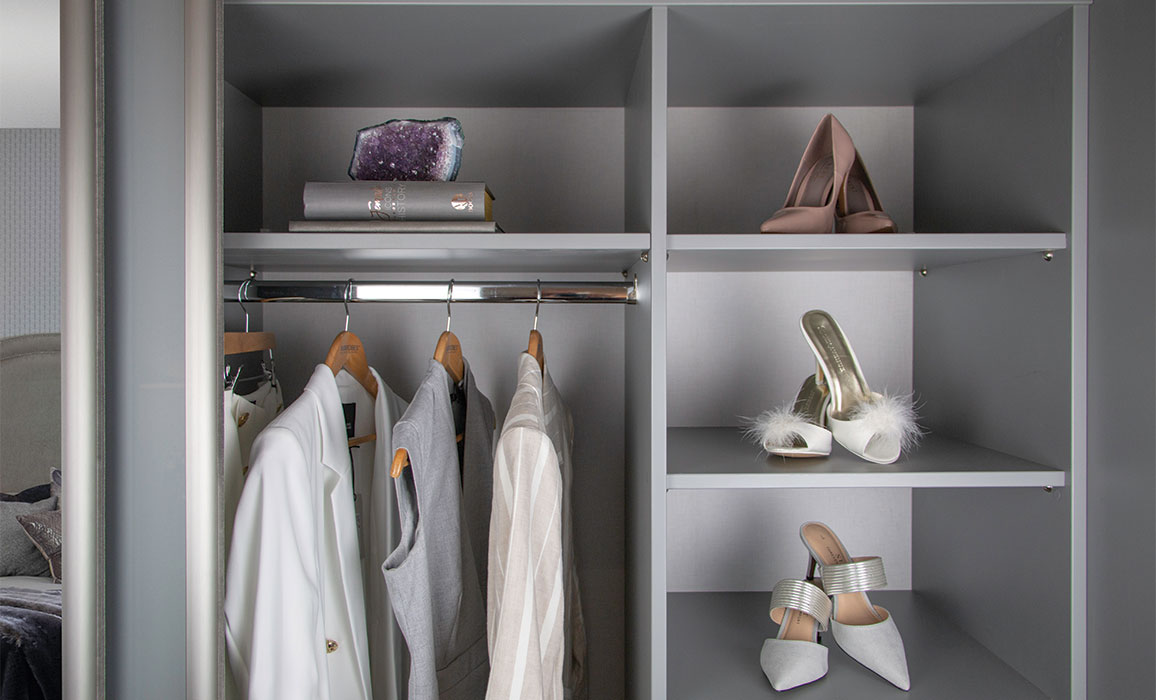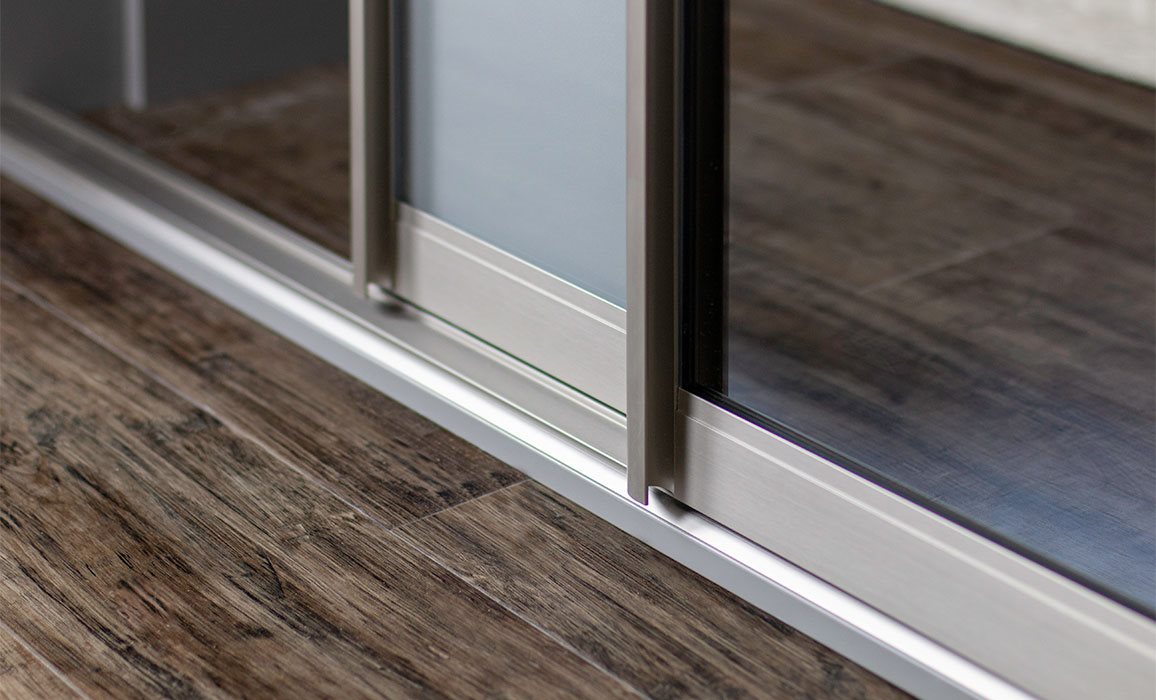 Sliderobes designed a stylishly modern wardrobe for a lovely couple and immediately transformed their master bedroom. As a busy family with young children, their bedroom and storage space were important to create a stress-free place to unwind.
Creating Calm
This couple chose a neutral palette for their fitted furniture. This gorgeous two-door sliding wardrobe uses some of our most popular finishes. The Grey Mirror opens up the space, whilst the full panel Classic Grey glass door adds height to the room. The Grey Textile interior adds texture and warmth.
Timeless Classic
Grey is a popular colour in interior design because it allows you to create a sense of calm, whilst also opens the room to adding pops of colours. Invigorate your room by swapping out soft furnishings for each season, whilst your fitted furniture remains a timeless piece.
Using Every Inch of Space
Designer Paul made sure that the client's space was maximised. The floor-to-ceiling wardrobe features double hanging rails, long hanging rails and plenty of shelves for shoes, bags, and folded clothes. A set of drawers within the wardrobe adds even more storage.
Finishing Touches
Paul finished off the look by adding a pair of Dust Grey matching bedsides, adding even more storage to the room. Sliderobes bedsides are also fully customisable. You can match your bedside table to your wardrobes or introduce a new colour or texture to your decor. The choice is yours!
It Has To Be Sliderobes
Did you know that we can visit you at home to talk about how fitted furniture can transform any space in your home. You'll be able to see how it looks on our state-of-the-art 3D computer software, and we'll bring plenty of samples from our latest collection. Book your free, no obligation design appointment today.

For more inspiration, check out our other Past Projects, or request your FREE brochure.
Share This Post
Start Your Sliderobes Story Today