Customer Story
The Ideal Storage Solution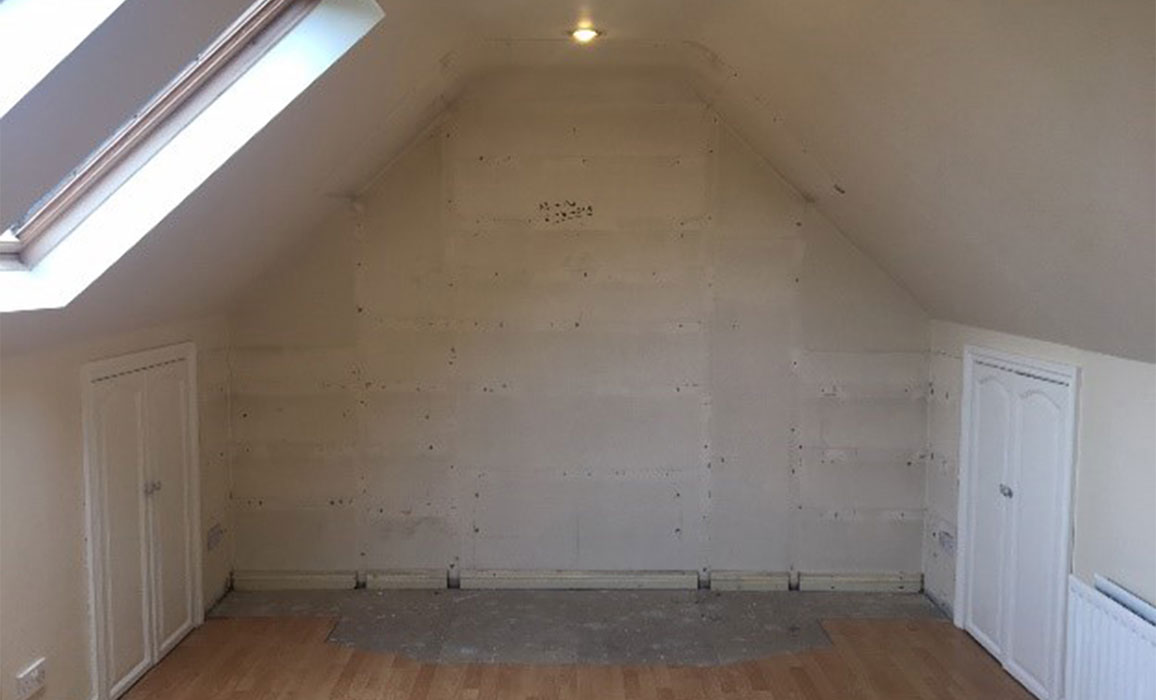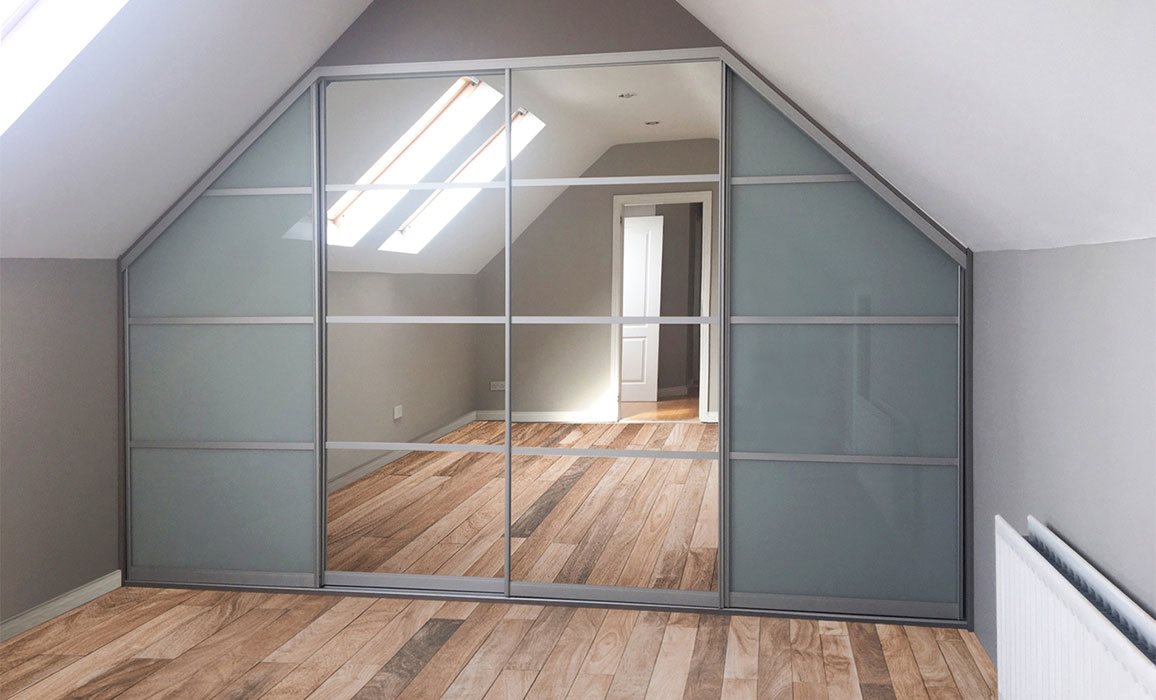 Sloped ceilings often present challenges to homeowners in that they restrict where you can place furniture in your room or force you to sacrifice valuable floor space for furniture that just doesn't quite fit the space. Our recent customer installation shows the perfect example of when a fitted made to measure wardrobe is the perfect solution to this very common storage problem. It not only gives you amazing storage space but also makes the area functional, with not an inch of wasted space.
A Perfect Fit
We designed and installed a beautiful Sliderobes wardrobe for an attic bedroom with two slopes in the ceiling. Taking this into consideration, the design required two angled doors. Previous owners of the home had fitted wardrobes installed, but these were impractical, and did not make use of the whole space to provide the best storage solution.

We fitted a wardrobe designed with plenty of hanging space, drawers, and wire baskets to provide enough useful storage for the couple. Creating a pelmet above the wardrobe gives the wardrobe a seamless floor to ceiling look without making the middle doors too tall. The attention to detail in this pelmet is obvious in how it has been cut to fit two angled slopes to create the perfect curve on both sides.
Stylish Yet Smart
The style of the wardrobe has a sophisticated look and a contemporary feel with glass and mirror doors. Fitting four sliding doors makes it easier to get into all areas of the wardrobe, so not only is it a great design, but it's a very practical space now too.

Due to the complex nature of fitting angled doors, it is important that the whole wardrobe is built first. Then, this allows for final exact measurements to be taken for the very specific angles on each of the sliding doors. With the doors installed and sliding perfectly to expose the interior, Sliderobes have created a functional, smart and beautifully designed storage solution in an awkward space. The couple are now looking forward to getting their flooring put down and finishing the rest of their room
It Has To Be Sliderobes
Did you know that we can visit you at home to talk about how fitted furniture can transform any space in your home. You'll be able to see how it looks on our state-of-the-art 3D computer software, and we'll bring plenty of samples from our latest collection. Book your free, no obligation design appointment today.

For more inspiration, check out our other Past Projects, or request your FREE brochure.
Share This Post
Start Your Sliderobes Story Today