Customer Story
Futureproof Your Home Storage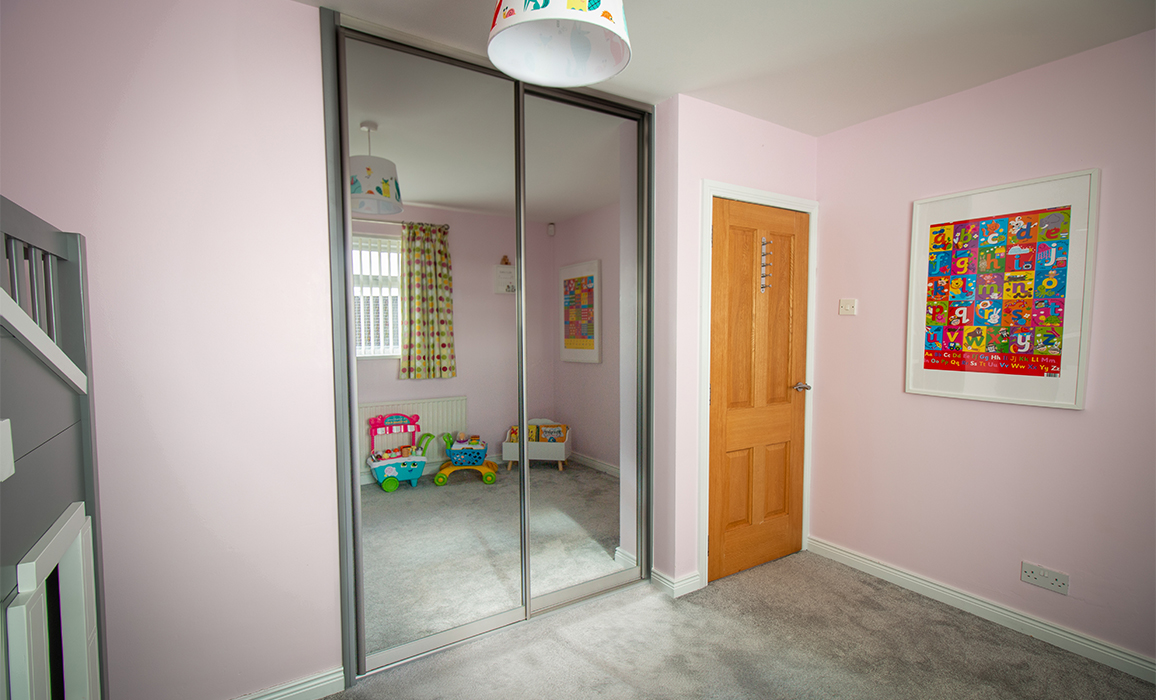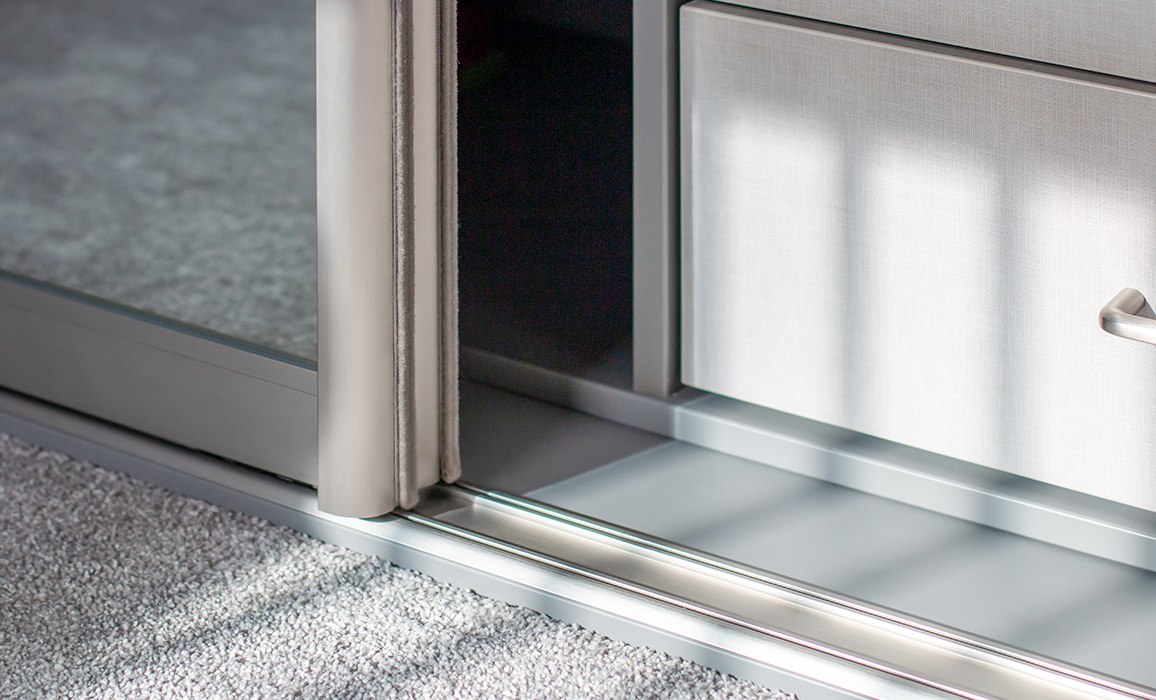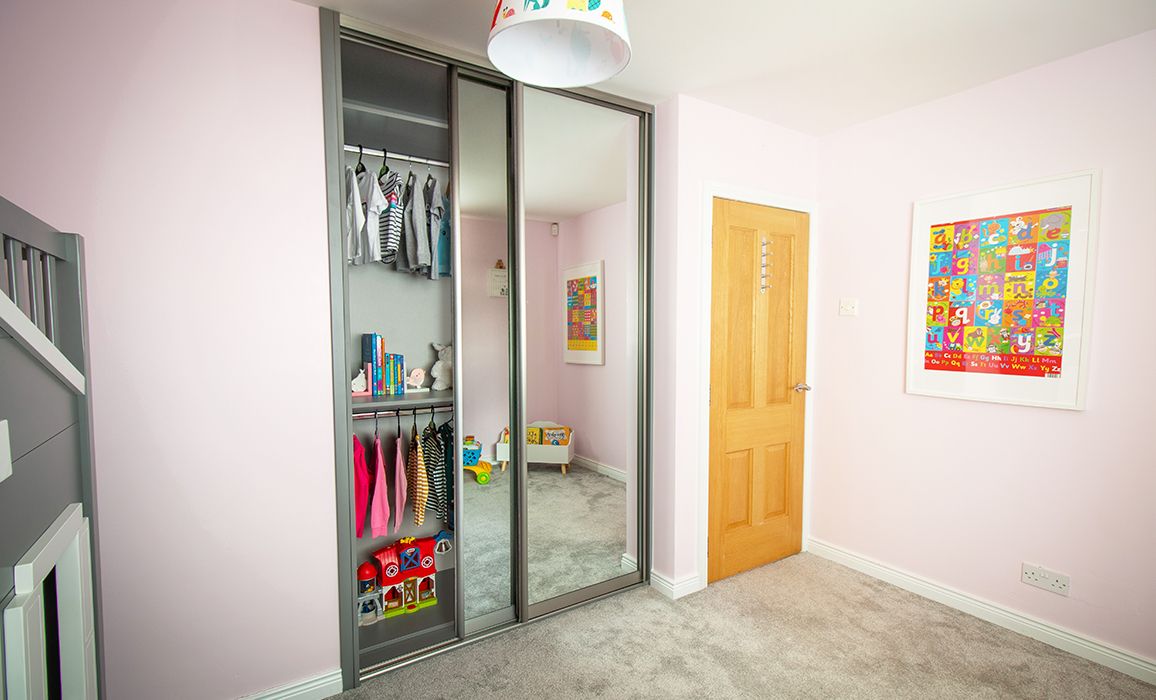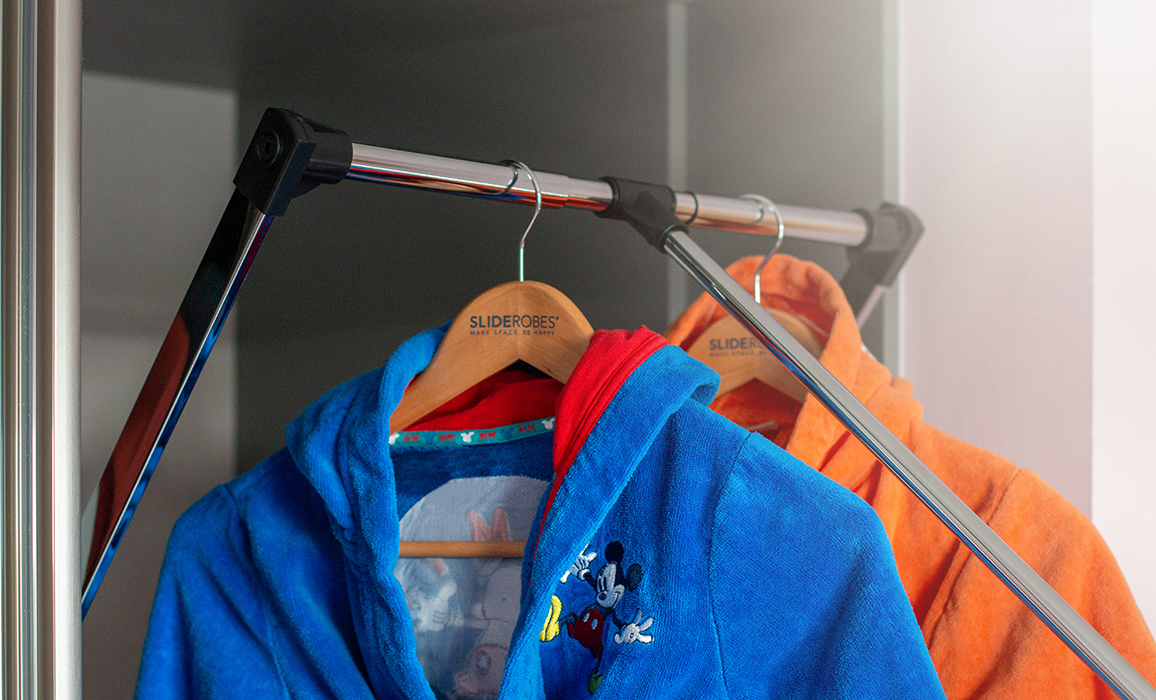 Stylish, functional fitted wardrobes to suit your family from when the kids are tiny tots right through to adulthood. Your child's bedroom should be an environment that invites them to sleep, relax and play. It's their go-to place that's fun, yet functional. Choosing furniture for a child's room can be difficult.
Play Time
At Sliderobes, we helped this family transform this bedroom, with stylish new storage fit to last.
This child's bedroom had the perfect alcove space to fit a two-door sliding wardrobe. For years, an old wardrobe sat in its place, but it was dated and needed replacing. It also didn't make the best use of space. Sliderobes stepped in to create a sliding door wardrobe that would stand the test of time and never go out of fashion.
Maximising space was important. They wanted their daughter to have plenty of room to play with her toys, but create a space that would grow as she did. They wanted the room to have enough space to allow them to fit a bigger bed for when she gets older and perhaps a desk eventually for homework. Therefore the alcove space was perfect for built-in Sliderobes from the floor to ceiling.
Glow Up
Sliderobes came up with a contemporary design based around a look that would see their child through her teenage years. Beautiful grey interiors paired with silver details bring together a classic but contemporary look. Mirror sliding doors are not only great for having a full-length mirror in your room, but they also give the feeling of a bigger, brighter space.
It was important for this family to feel that the furniture in their home was safe, stable and secure. Sliderobes wardrobes are secured safely to the walls of your room to give you peace of mind. This particular wardrobe has backs and walls to match the interior style.
Space For What Your Need
Sliderobes are designed with you and what your storage needs in mind. Everything should have its place. Made-to measure fitted storage helps you spend less time tidying and more quality time with your children. This wardrobe features a pull-down hanging rail. As their daughter grows taller, she will be able to pull down the higher rail and put her own clothes away. The grey linen drawers provide ample storage.
It Has To Be Sliderobes
Did you know that we can visit you at home to talk about how fitted furniture can transform any space in your home. You'll be able to see how it looks on our state-of-the-art 3D computer software, and we'll bring plenty of samples from our latest collection. Book your free, no obligation design appointment today.

For more inspiration, check out our other Past Projects, or request your FREE brochure.
Share This Post
Previous
Start Your Sliderobes Story Today