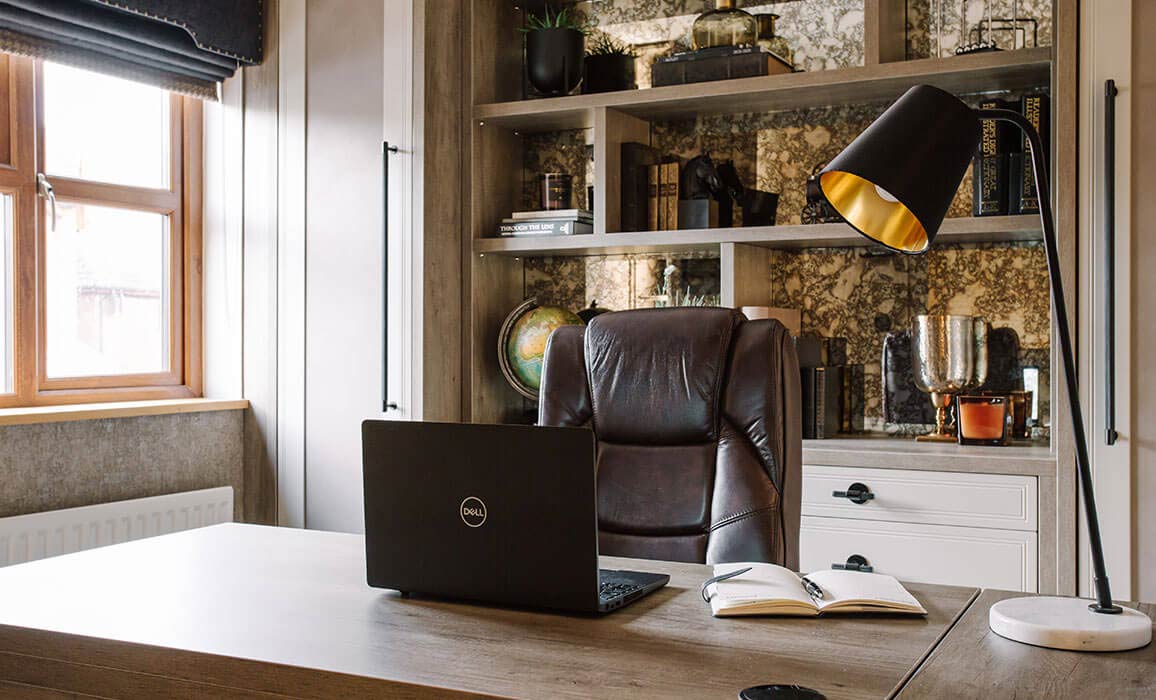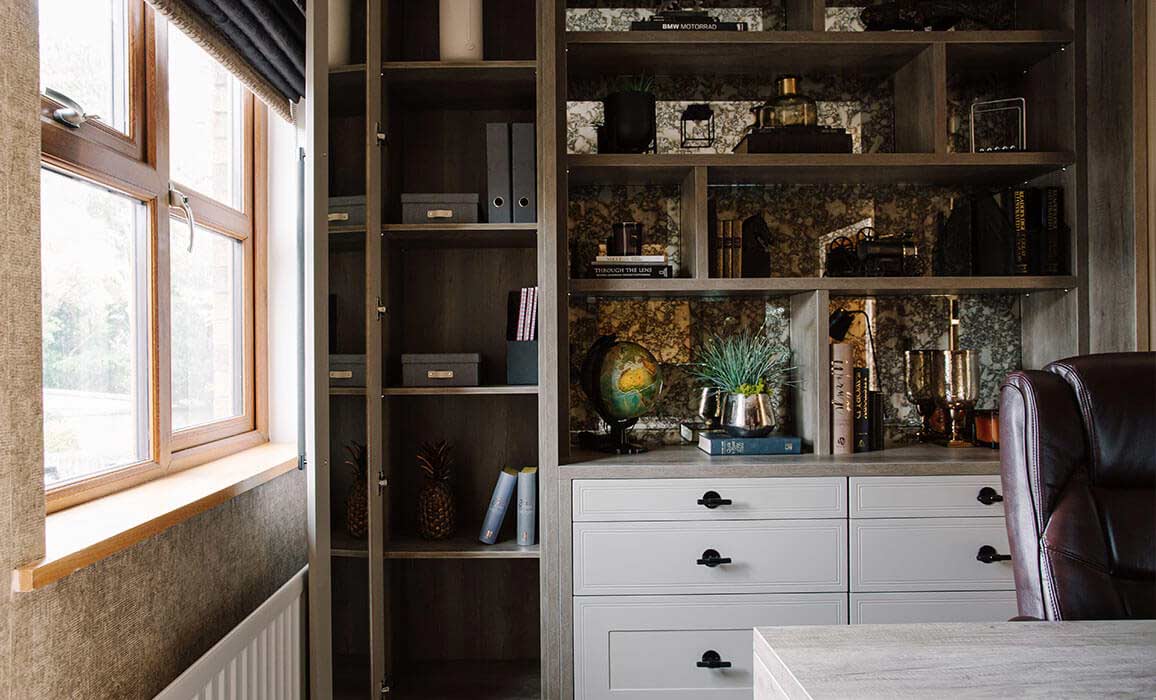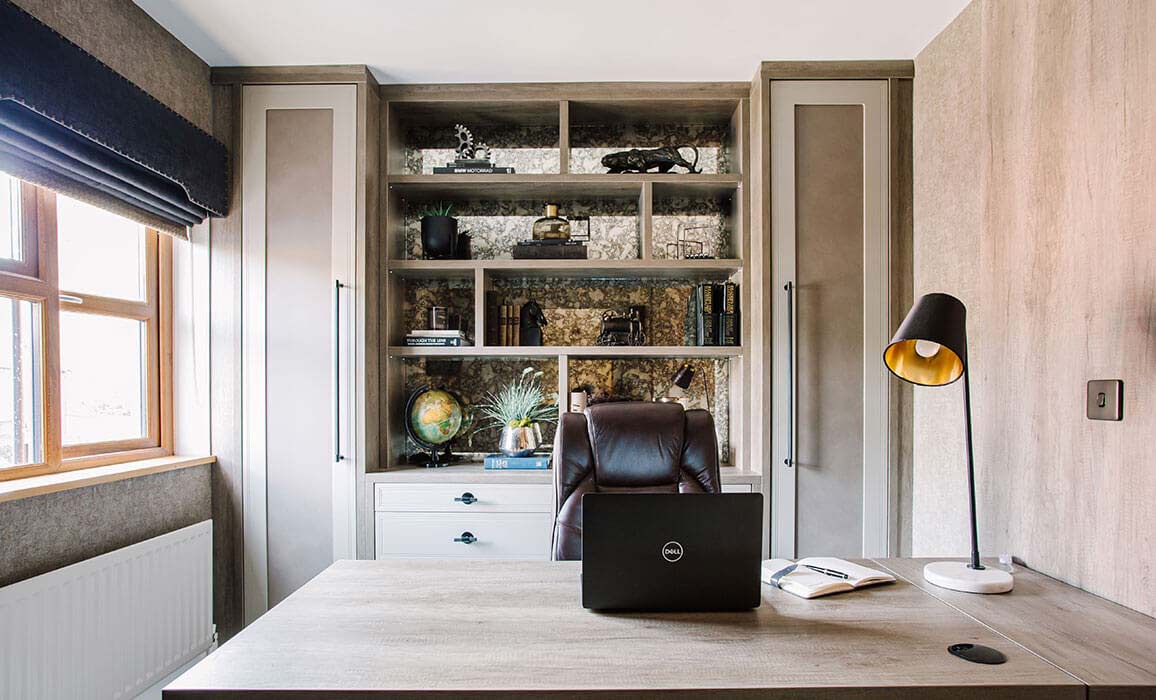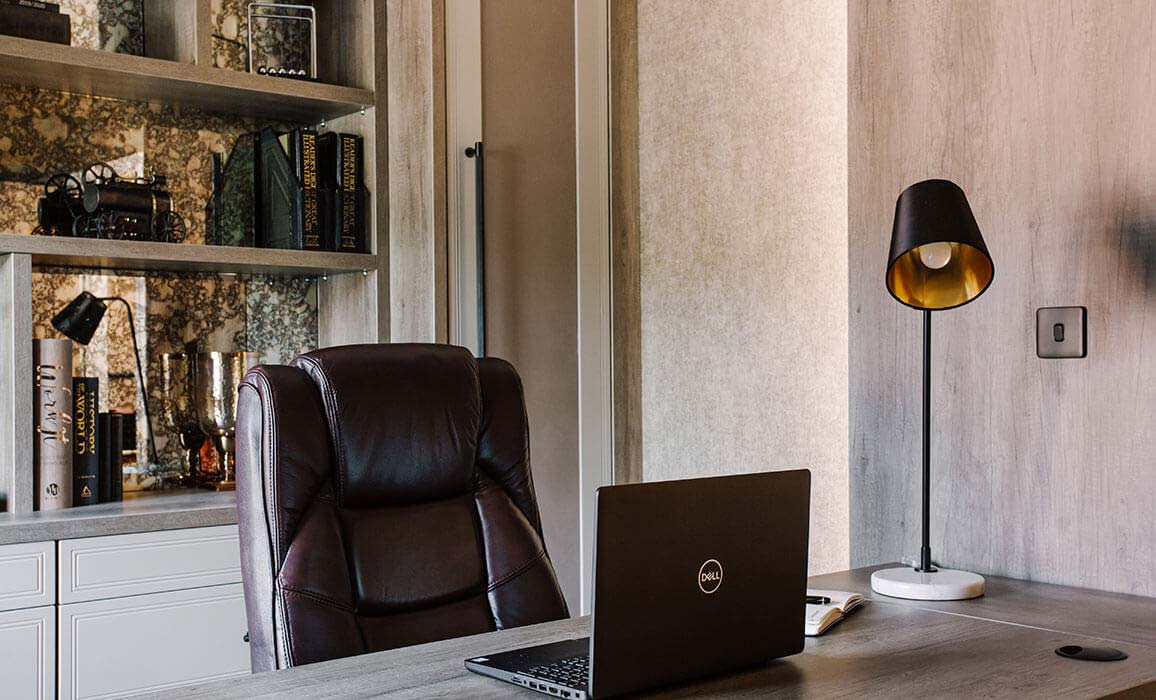 Sliderobes Belfast designed this gorgeous home office, perfect for those who want a dazzling Zoom background. The client wanted a space that was both stylish and practical, that would be a beautiful feature in their home.
Boss Like A Boss
This charming home office exudes opulence. The special finish SIBU (Dove Grey) adds a touch of luxe, while the soft finish of Stone Grey adds warmth. The hinged doors allow documents and files to be hidden away, yet still within reach – and they are finished off with luxury Buster and Punch handles. The Antique Mirror backdrop adds excitement and becomes the statement piece of the room. It's simply stunning.
Work, Rest and Play
At Sliderobes, we want to make your home your haven. While many of us have had to work at home over the past number of years, our homes shouldn't become our office. Designer Shelley created a multifunctional space for this client, by creating the perfect place to work during the day, but a warm, cosy room to unwind in the evenings. It's the perfect place to curl up with a good book and a cup of tea. The library shelves mean books and magazines are close at hand when the day is done, and the laptop is tucked safely away.
Waste Not
All Sliderobes home offices are made to measure, and bespoke to each clients' need. Shelley worked with this client to ensure the space was a lovely place to sit and work, but practical too. The large desk means there's plenty of space for a laptop and extra screens if needed. The floor to ceiling fitted units mean the entire back wall becomes useful storage. "Whenever I'm designing a home office, I like to ask the client to think about how they like to work," said Shelley. "Will they need loads of paper files and documents, or is everything saved on a laptop? Do they need space for a larger computer? It may seem obvious, but my job is to allow the client to visualise their space and create something that is perfect for them!"
It Has To Be Sliderobes
Did you know that we can visit you at home to talk about how fitted furniture can transform any space in your home. You'll be able to see how it looks on our state-of-the-art 3D computer software, and we'll bring plenty of samples from our latest collection. Book your free, no obligation design appointment today.

For more inspiration, check out our other Past Projects, or request your FREE brochure.
Share This Post
Start Your Sliderobes Story Today