Customer Story
A Wardrobe With A View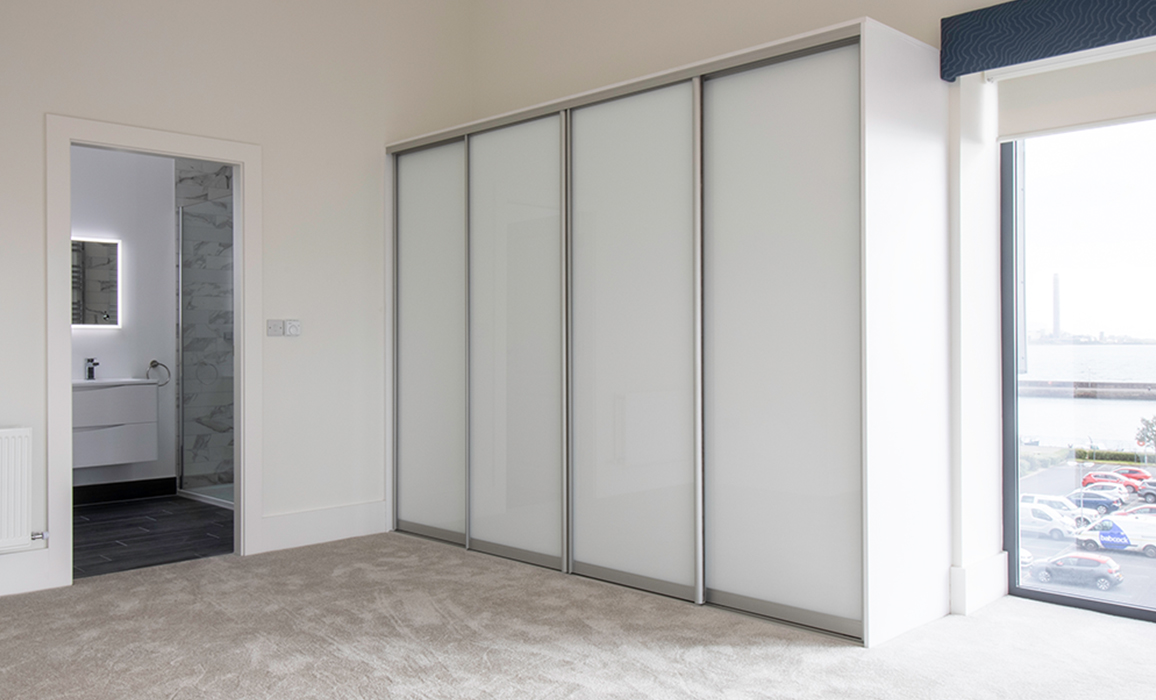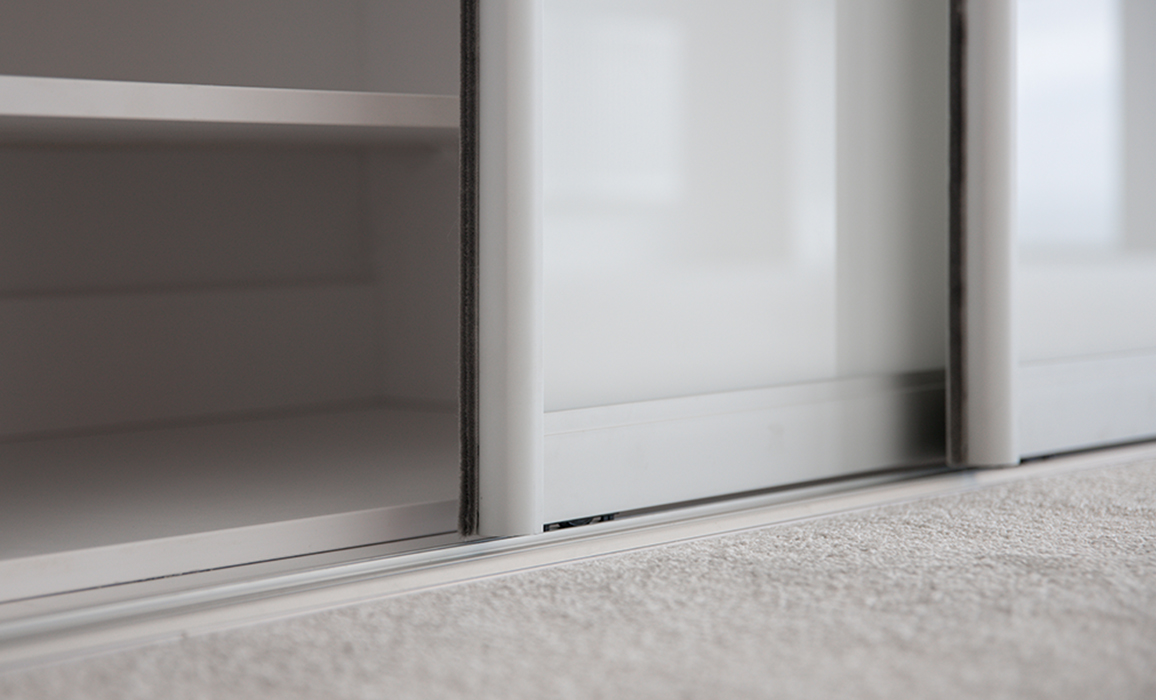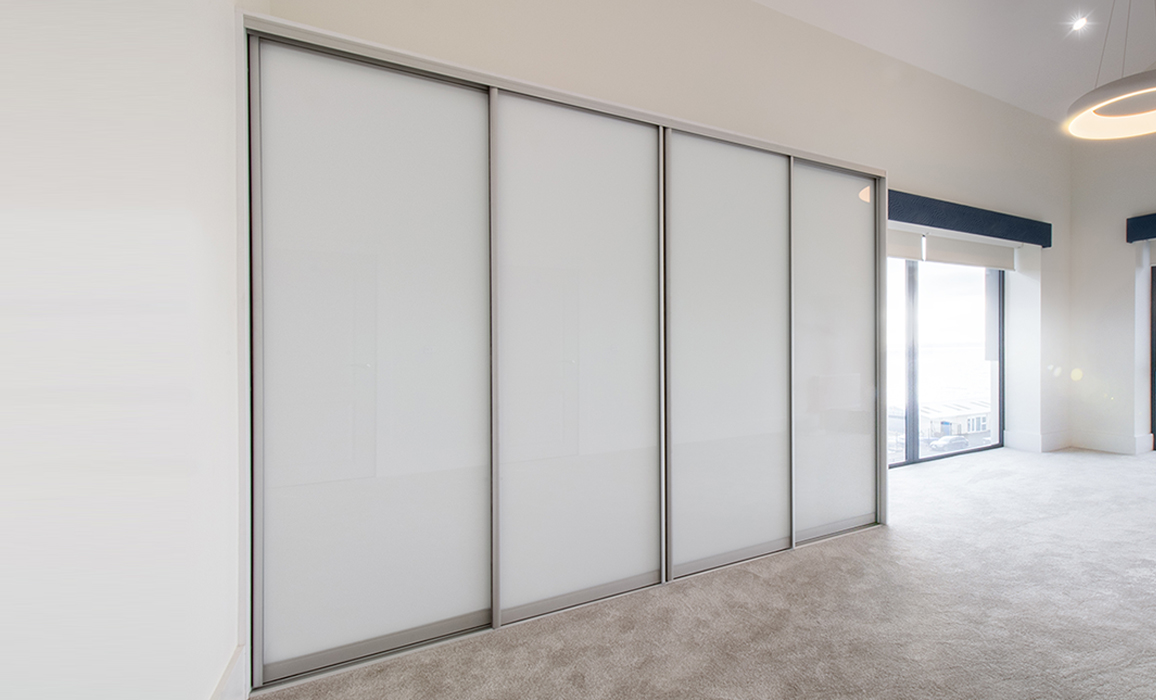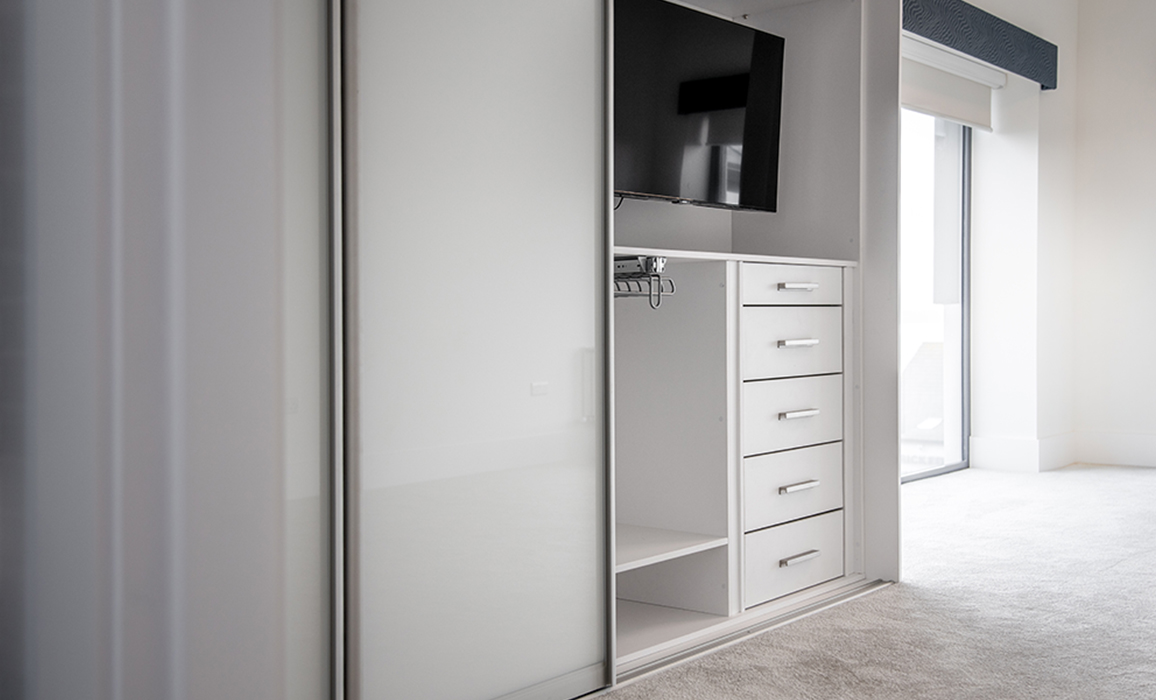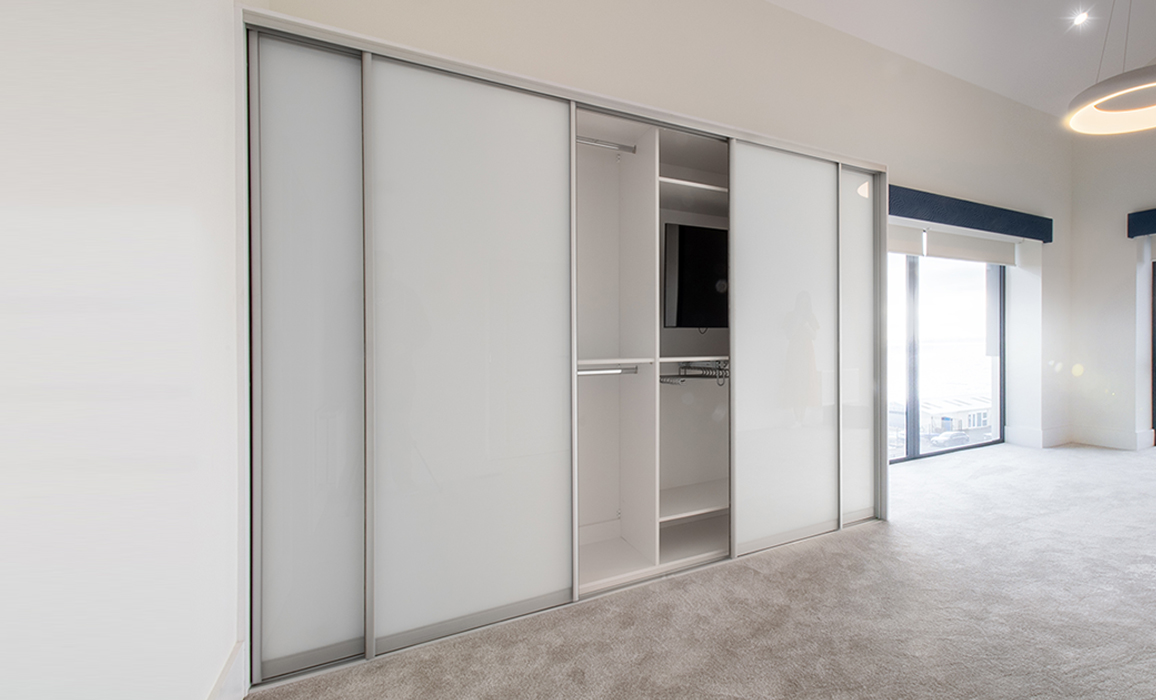 Sliderobes Belfast recently installed a gorgeous four-door wardrobe in a prestigious new property in Carrickfergus. The stunning penthouse apartment features views over Carrickfergus Marina and Belfast Lough to the Co. Down coast.
Sleek Storage
Belfast designer, Pól O'Hagan created this beautiful wardrobe for the property's developer. The client wanted a clean, fresh look to go with the contemporary style of the rest of the penthouse. The wardrobe needed to have plenty of storage for hanging clothes, as well as shelves and shoe storage. The client also wanted the ability to have a TV mounted within the wardrobe, that could be easily hidden when the wardrobe doors are closed.
Room With A View
This gorgeous property features huge windows that allow you to take in the magnificent views. Pól made sure that the wardrobe also had a reflective quality, by choosing a crisp white glass door. The metallic frame also adds to the clean look.
Made to Measure
'I was excited to work on this project as the property is amazing,' said Pól. 'I was able to draw the room using Sliderobes' state-of-the-art CAD software. That way, I could work with both the client and his interior designer to create the finished design. It's sleek and modern, yet it's extremely practical too. It has loads of storage for clothes, shoes and accessories.'
The Perfect Partnership
Pól worked directly with the developer and their interior designer for this project. All Sliderobes' wardrobes are made-to-measure and unique to each client.

'I really enjoyed working with Pól. Together, we were able to design exactly what I needed for this property. Pól kept me updated every step and the way and I knew I was in safe hands with Sliderobes.'
It Has To Be Sliderobes
Did you know that we can visit you at home to talk about how fitted furniture can transform any space in your home. You'll be able to see how it looks on our state-of-the-art 3D computer software, and we'll bring plenty of samples from our latest collection. Book your free, no obligation design appointment today.

For more inspiration, check out our other Past Projects, or request your FREE brochure.
Share This Post
Start Your Sliderobes Story Today