Customer Story
And They Lived Happily Ever After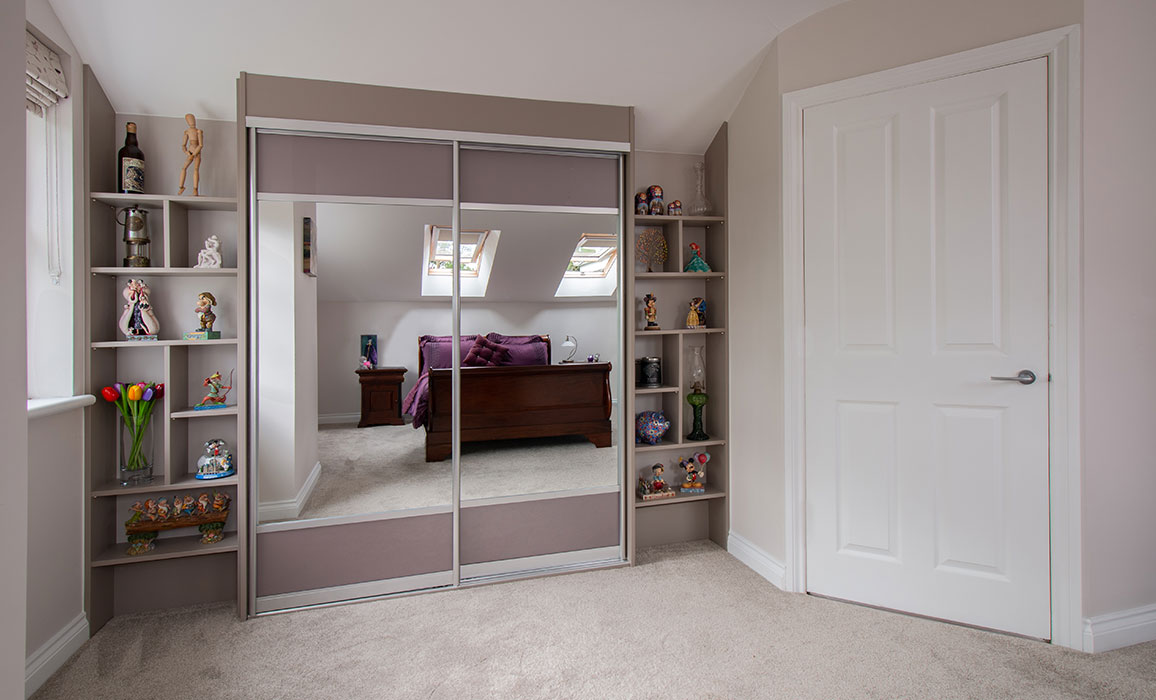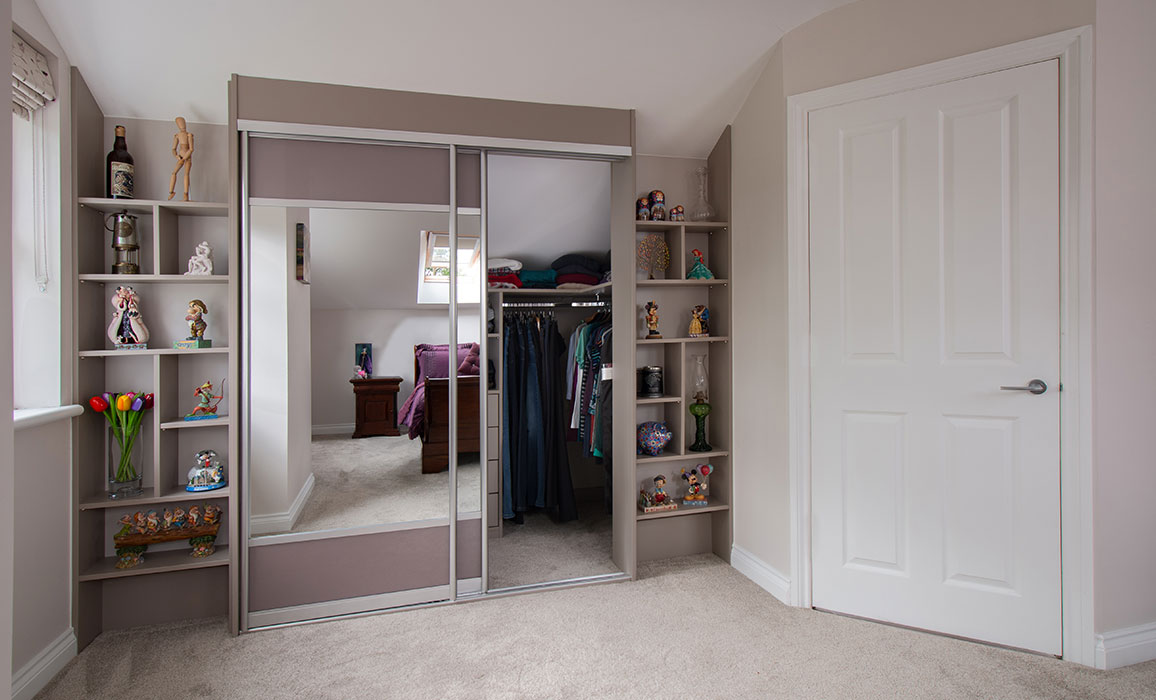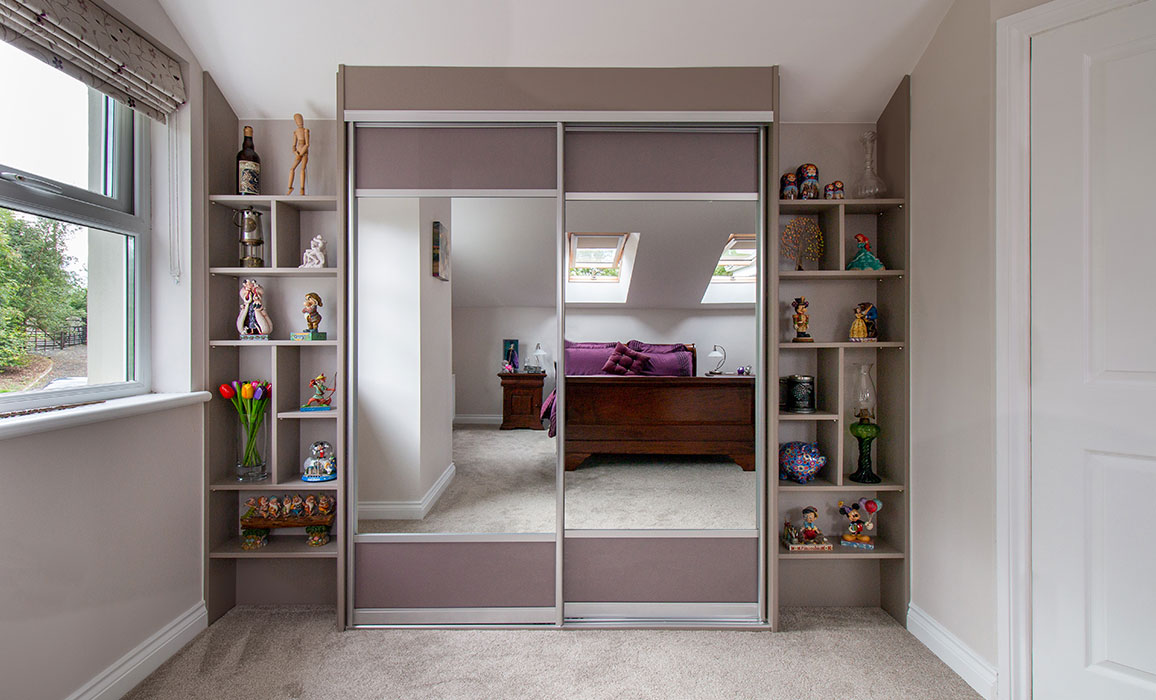 Somewhere in the depths of the stunning Northern Irish countryside sat a beautiful family home with a master bedroom. We created made-to-measure storage designed around this couple and their individuality.
Creating Useful Storage
Jackie got in touch with us at Sliderobes to see if we could design a wardrobe or storage solution that could fit the awkward, unused corner of her master bedroom. With sloped ceilings it wasn't going to fit any tall free standing furniture. So instead, Sliderobes came up with a beautiful design for a fitted wardrobe that was easily accessible and gave a walk-in wardrobe feel without taking up too much room. The doors are made up of mirrors and taupe glass. This finish is beautiful and complements the calming décor of the room.
Beautiful, Inside and Out
The interiors have plenty of room for low hanging, shelves and a centered drawer tower with stylish handles. On the day of installation, our fitters scribed each panel to fit the sloped ceiling to create a seamless look. Front-facing library shelves were built either side of the doors so that the couple could display their love for all things Disney. Each shelf was measured and fitted to create a balanced look.
It Has To Be Sliderobes
Did you know that we can visit you at home to talk about how fitted furniture can transform any space in your home. You'll be able to see how it looks on our state-of-the-art 3D computer software, and we'll bring plenty of samples from our latest collection. Book your free, no obligation design appointment today.

For more inspiration, check out our other Past Projects, or request your FREE brochure.
Share This Post
Start Your Sliderobes Story Today