Customer Story
It's showtime - Luxury fitted living room furniture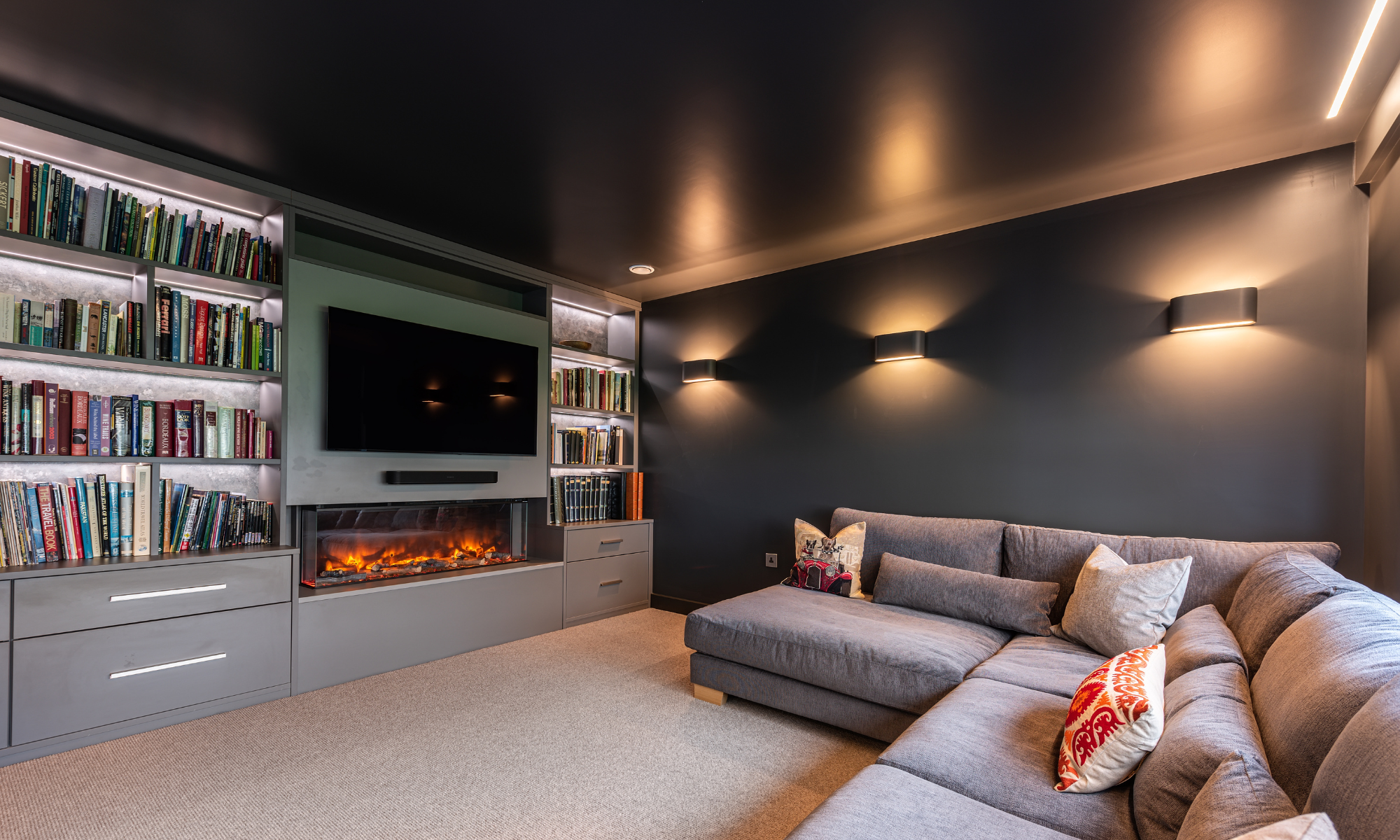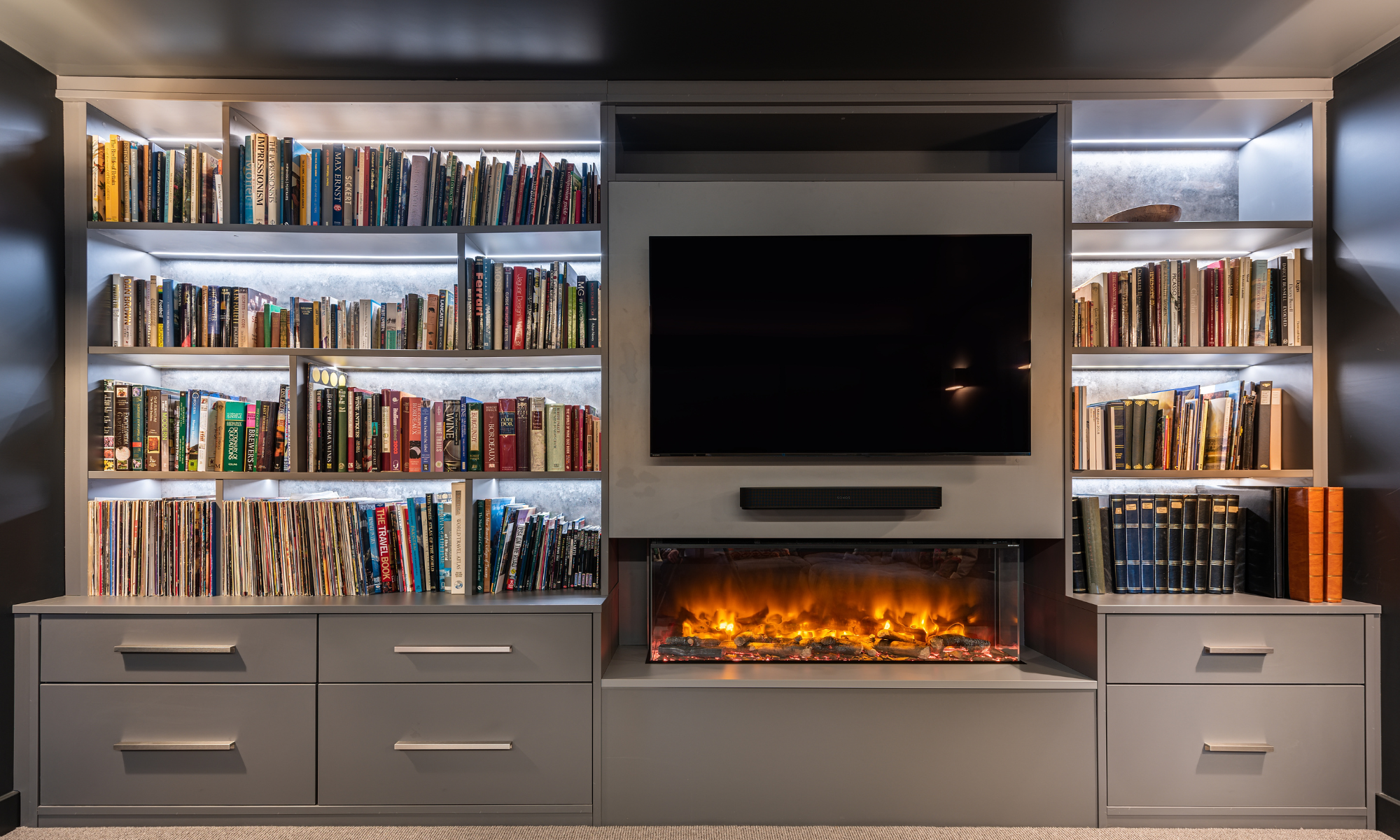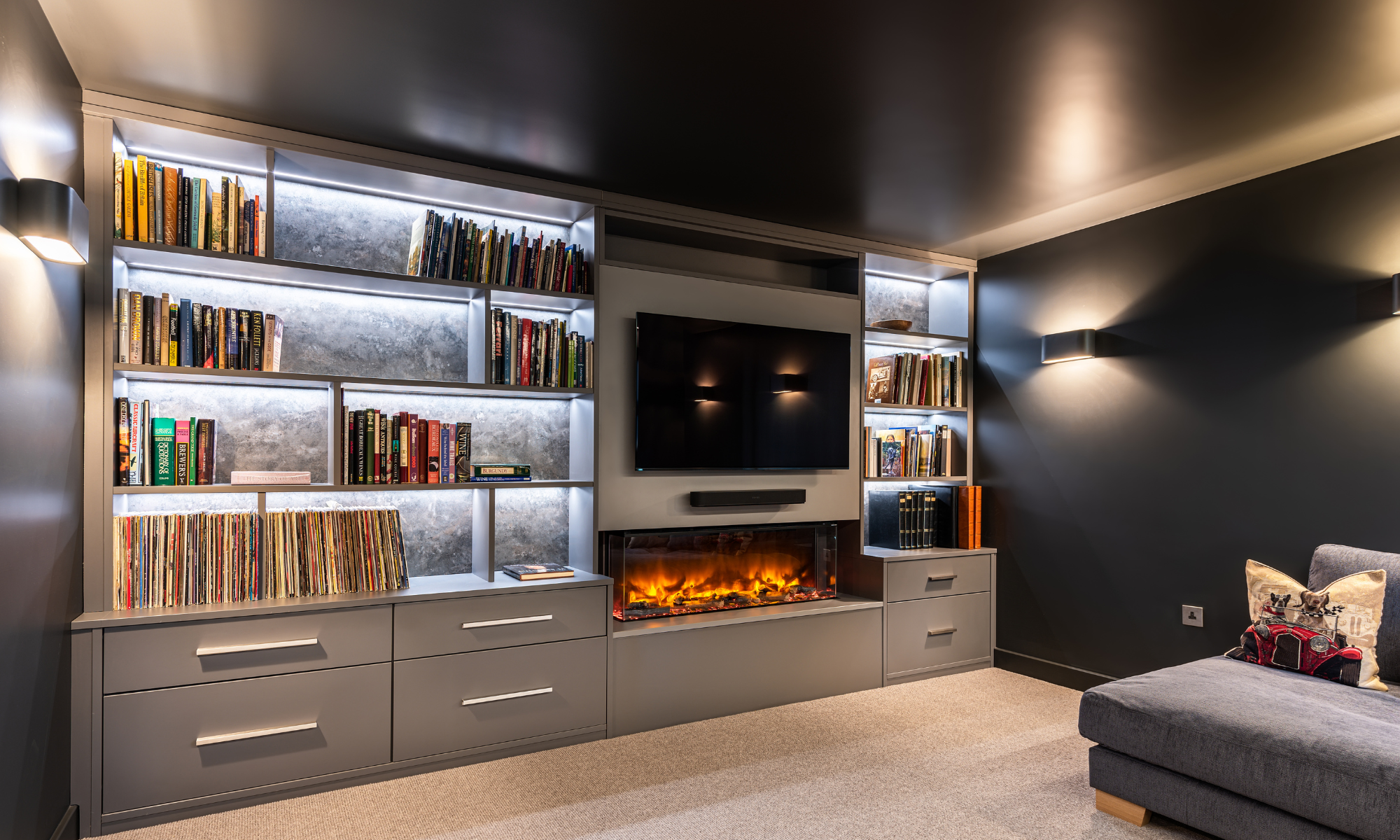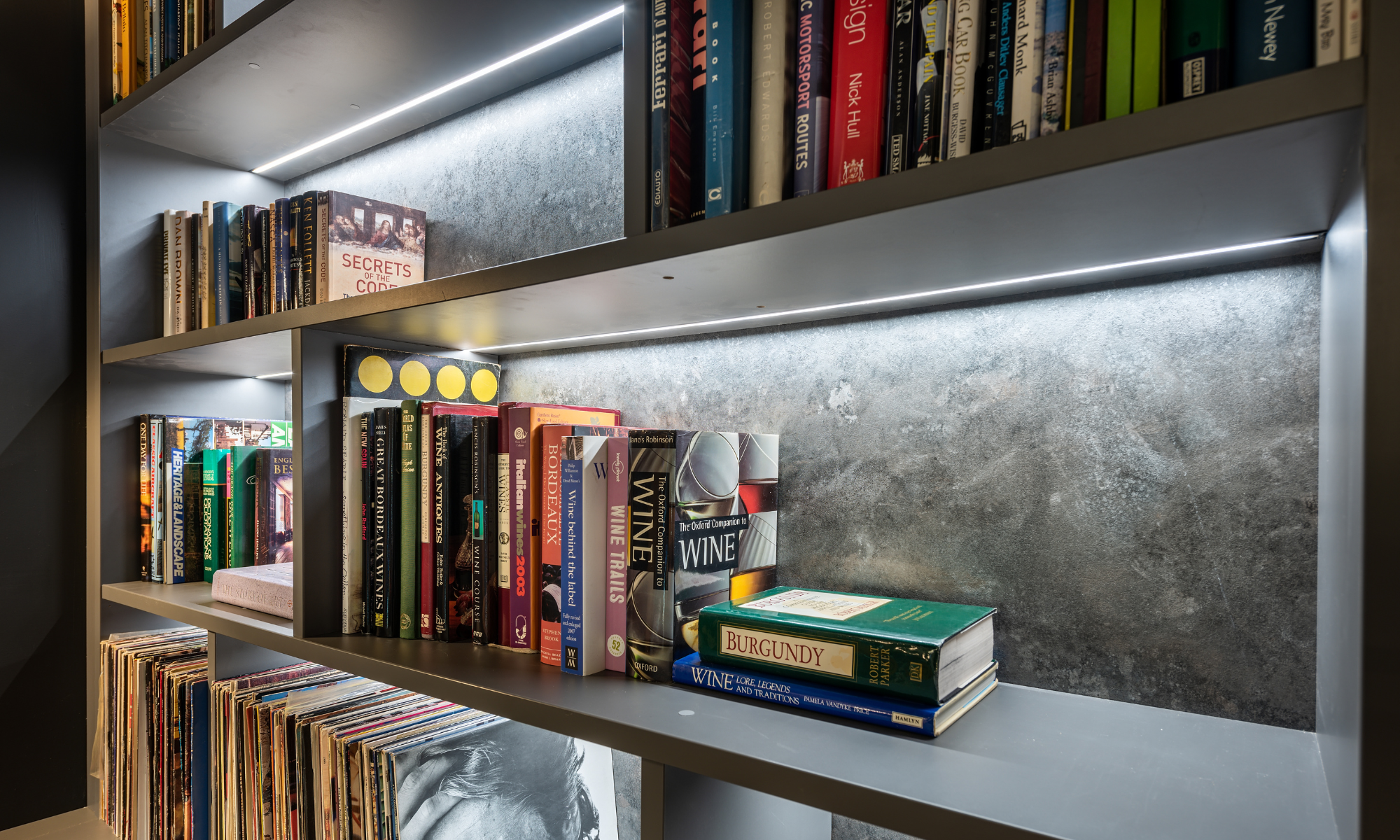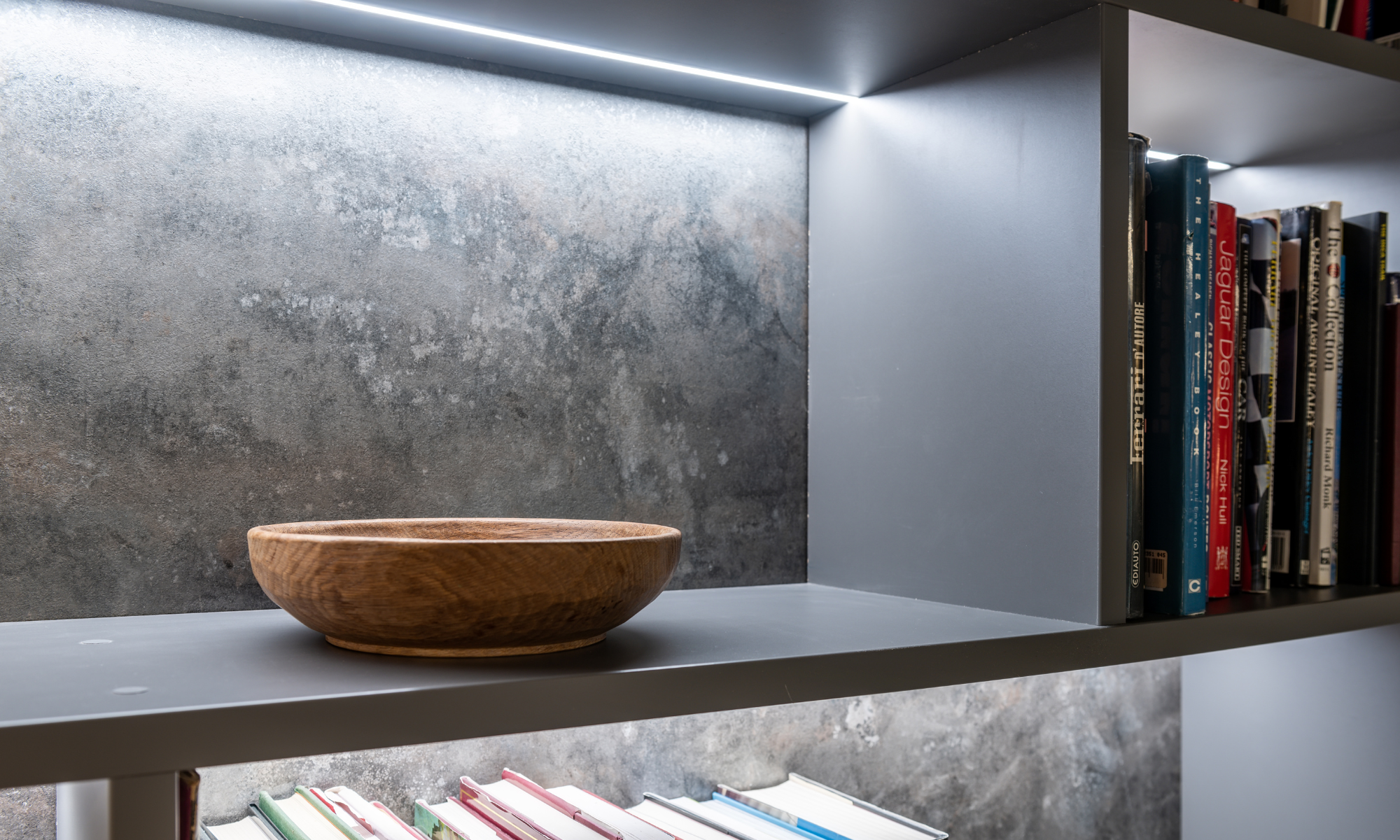 This fitted living room media unit gives this space a dramatic, cinematic feel, whilst also providing plenty of practical storage.
Star of the show
When you have a room that's already serving drama, creating fitted furniture that matches the tone but doesn't overwhelm the space can be a challenge. But Sliderobes designer Manuel delivered with this recent customer project.

Style and substance
Sliderobes enhanced this lounge space with bespoke, make to measure shelving and drawers that frame the TV, providing practical storage in a stylish package.

The homeowners can show their personality with books, records and personal items to make the area look truly unique and specific to them - that's the beauty of fitted furniture.
Details add drama
The grey finish we used matches the cosy dark tones in the room, whilst the lights and the textured shelf backing adds dimension and a luxury feel to the furniture.
It Has To Be Sliderobes
Did you know that we can visit you at home to talk about how fitted furniture can transform any space in your home. You'll be able to see how it looks on our state-of-the-art 3D computer software, and we'll bring plenty of samples from our latest collection. Book your free, no obligation design appointment today.

For more inspiration, check out our other Past Projects, or request your FREE brochure.
Share This Post
Start Your Sliderobes Story Today