Customer Story
Hug The Corners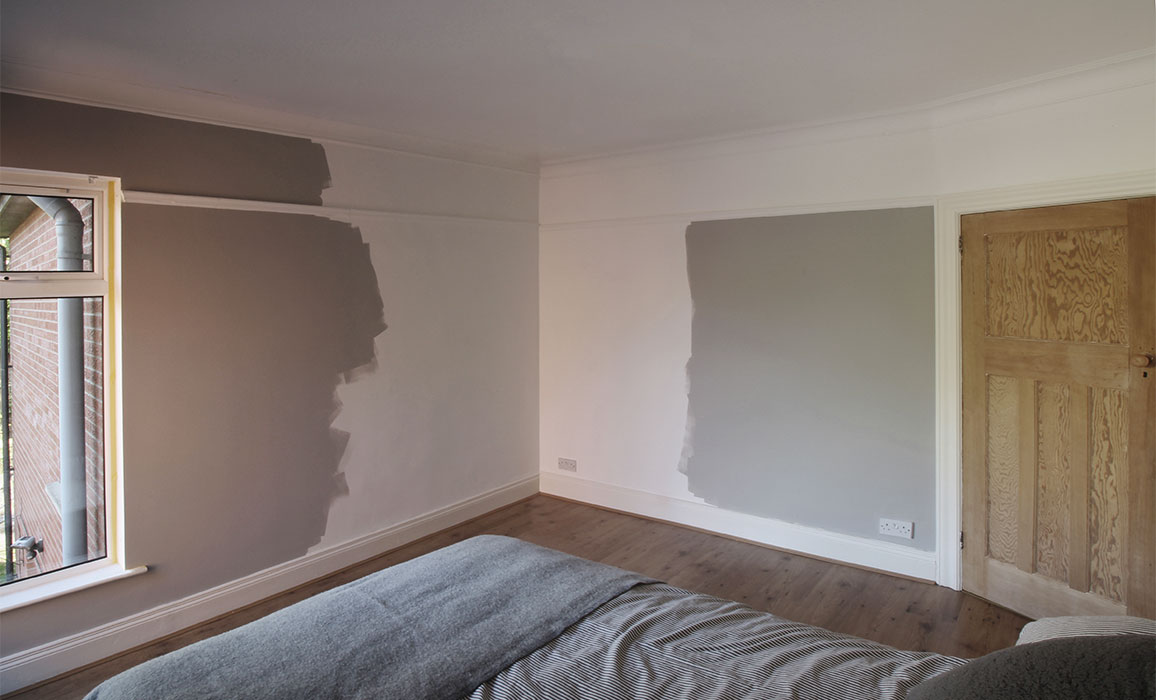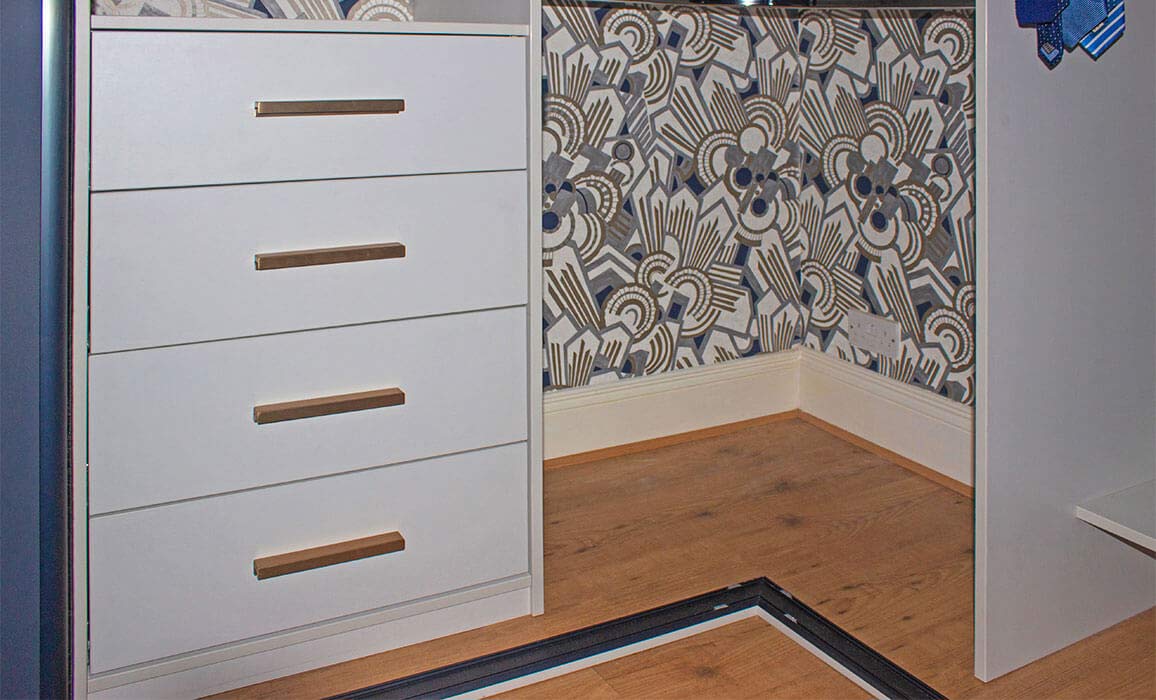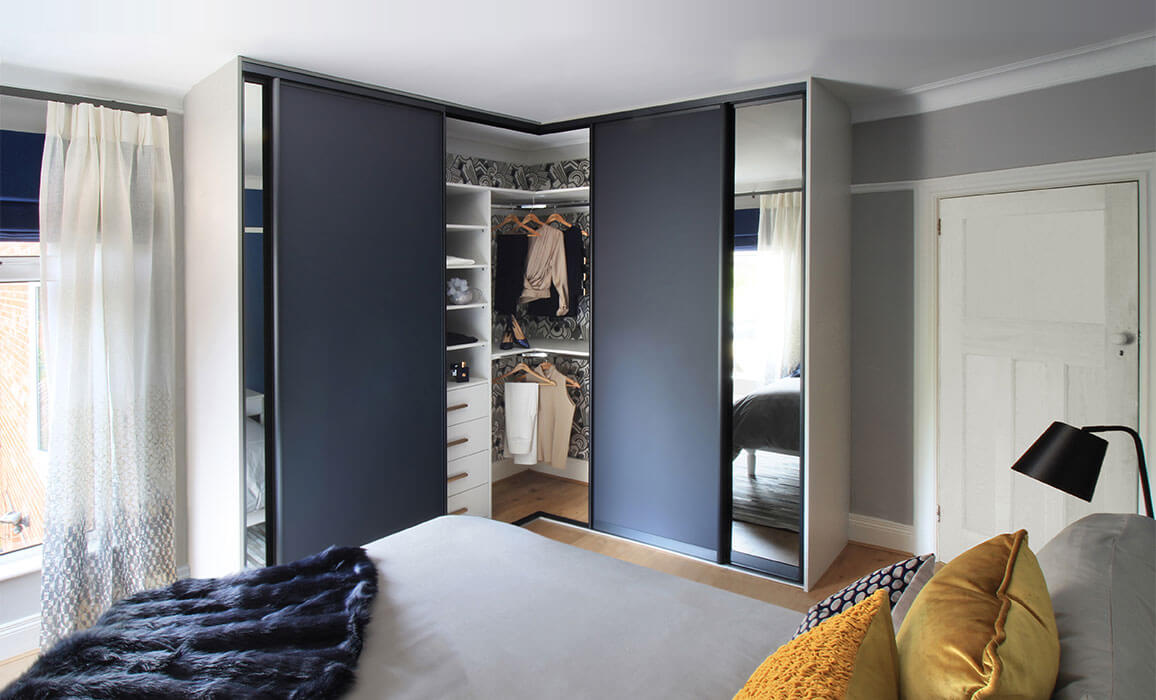 This bedroom belongs to a busy couple who wanted their new wardrobe to suit their minimalist interior style. Without knowing exactly what they wanted or what space to use within the room, our Sliderobes team designed a wardrobe that really surprised them.
From Chaos To Calm
The couple told us how they both had very hectic schedules and busy work loads. This meant it was important that their bedroom was clutter-free to feel like a calming space, where they could relax and turn off. Fundamentally, a room where they can comfortably sleep, and somewhere to clear the mind away from the responsibilities and chaos of everyday life.
Creating Space
The wardrobe has more storage than the couple even anticipated with hanging space, shoe shelves and drawers providing organised space for all their things. Using the full height of the room and fitted round a corner, this four-door sliding wardrobe has plenty of storage for the couple to grow into.
Mix It Up
While a minimalist style is clean and simple, that doesn't mean there is no room for pattern. This bedroom features it in a beautiful way. Instead of wardrobe backs, a striking wallpaper is a nice surprise on the back walls as you slide across the doors. This allowed the couple to choose more interiors and stay within budget. The couple chose stylish grey mirror and satin anthracite doors to complete the look. Also, the metallic handles on the drawers were chosen to complement the gold tones in the wallpaper. This room also features picture rails which our Sliderobes fitter carefully and meticulously scribed around to make the wardrobe panels fit just right.
It Has To Be Sliderobes
Did you know that we can visit you at home to talk about how fitted furniture can transform any space in your home. You'll be able to see how it looks on our state-of-the-art 3D computer software, and we'll bring plenty of samples from our latest collection. Book your free, no obligation design appointment today.

For more inspiration, check out our other Past Projects, or request your FREE brochure.
Share This Post
Start Your Sliderobes Story Today