Customer Story
Home Office For Two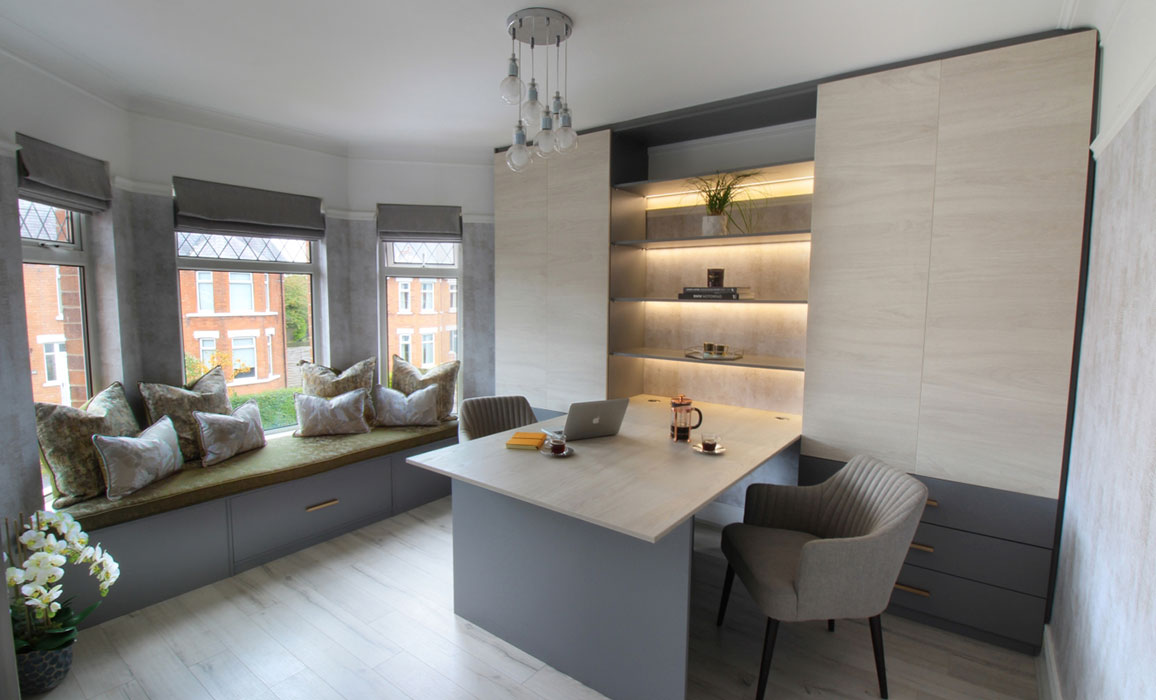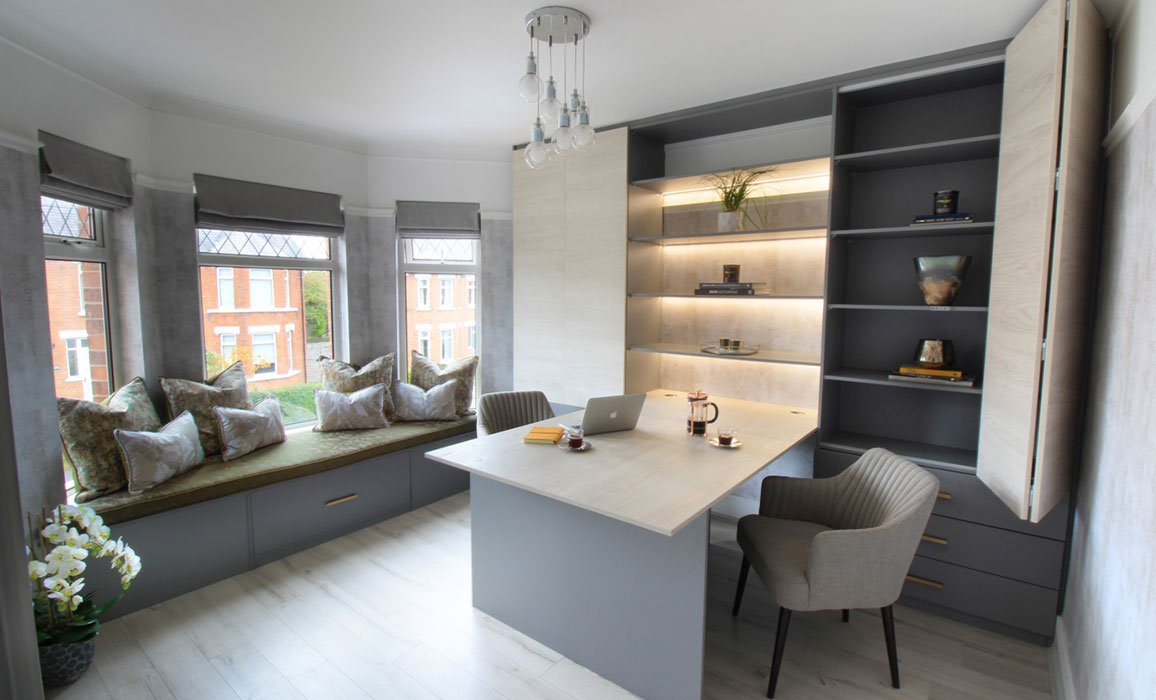 Working from home is a rising trend as more tasks can be carried out remotely than ever before, mainly thanks to technology. As a result, in recent years we have noticed a significant increase in the number of people re-designing an area within their home into a suitable working space. Creating a home office is an exciting task as these spaces offer an excellent blend of comfort and efficiency that, at times, is not available within a traditional office environment.
Customer Challenge
As is the case so often these days, this couple both work from home now and then – often on the same day. So, this space needed to easily accommodate both working from home at the same time. They wanted two desks, enough storage for both work and home files, as well as space for their book collection.
They also wanted to be able to use this space to escape and chill with a glass of wine and a good book! Many people will think this combination would be an impossible task.

Our client didn't even think Sliderobes would be able to help with their home office. They came into the showroom looking for bedroom storage and were blown away by the brand-new home office on show in the showroom. Straight away they could visualise how this exact scheme would work for them.
The Sliderobes Solution
It is lovely for us to see how much fun people have when they realise they can be fully involved in designing their own furniture! Our 3D software allowed the designer to show Chris and Lindsay how the showroom office could be adapted to exactly suit their room, practical needs and personal style.

In the end they opted for a double desk – a great Sliderobes Solution to get the most from a small space. We also fitted a lovely deep window seat – perfect for that coffee break, with the added benefit of extra tucked-away storage. The mix of open shelves and deep drawers allow the couple to pick and choose what to have on display and what to have hidden out of sight. Again this is something that helps deliver that dual use of space, from office to chill space with the close of a couple of drawers!

The modern home office of today should be miles away from a messy, cluttered desk in the box room. With a few thoughtful features and well-designed practical storage solutions, your home office space can work just as hard as you do.
It Has To Be Sliderobes
Did you know that we can visit you at home to talk about how fitted furniture can transform any space in your home. You'll be able to see how it looks on our state-of-the-art 3D computer software, and we'll bring plenty of samples from our latest collection. Book your free, no obligation design appointment today.

For more inspiration, check out our other Past Projects, or request your FREE brochure.
Share This Post
Start Your Sliderobes Story Today