Blog
40 Years of Sliderobes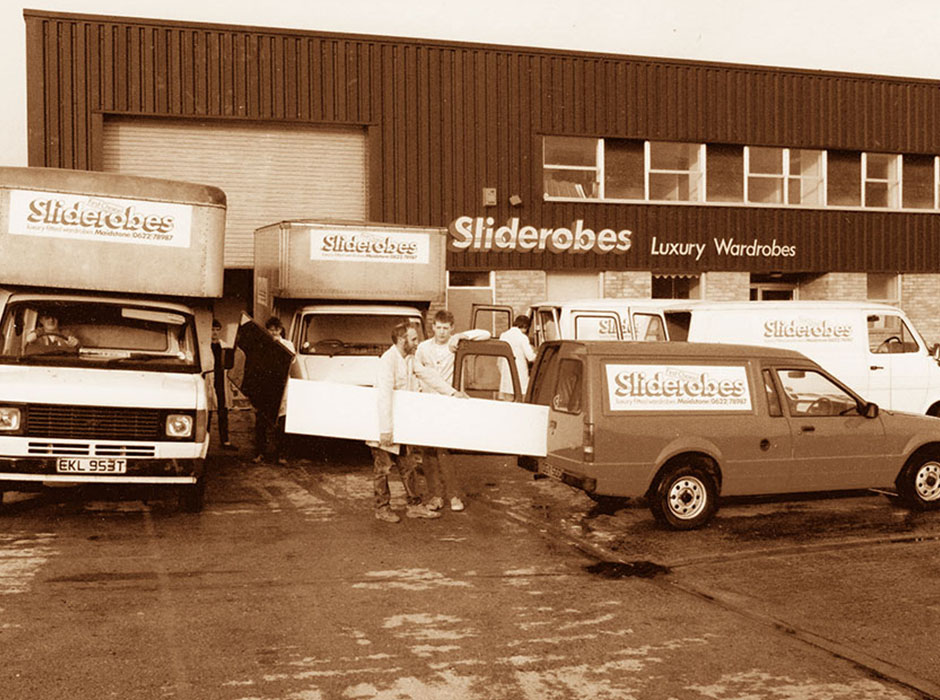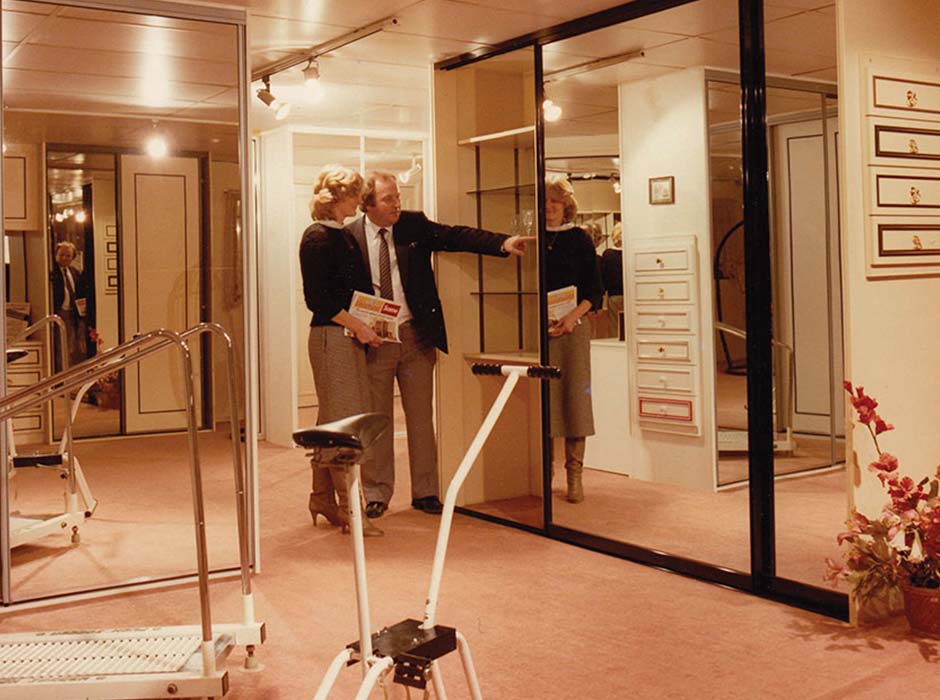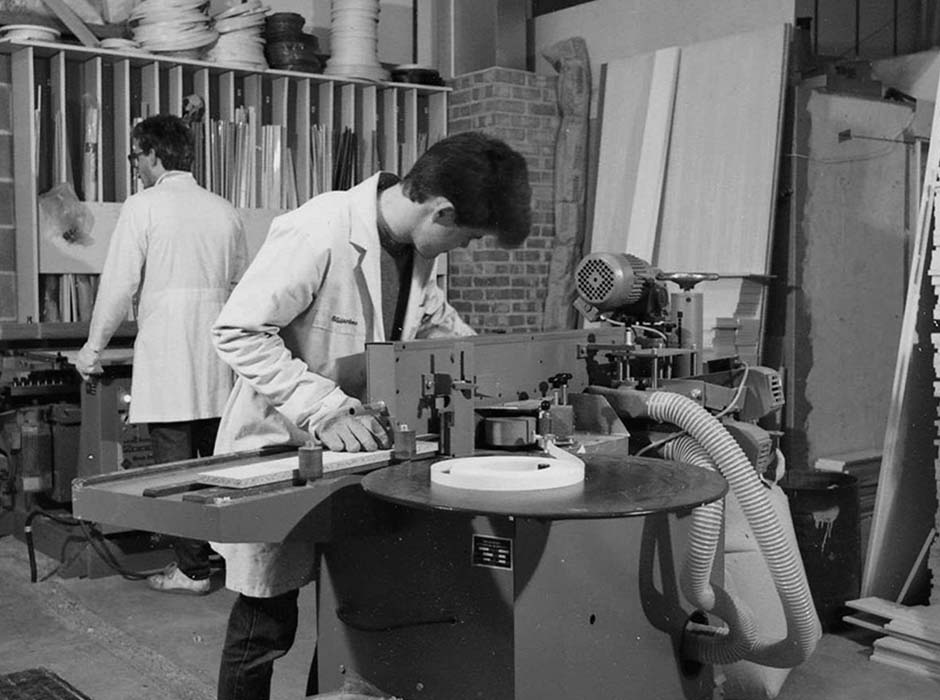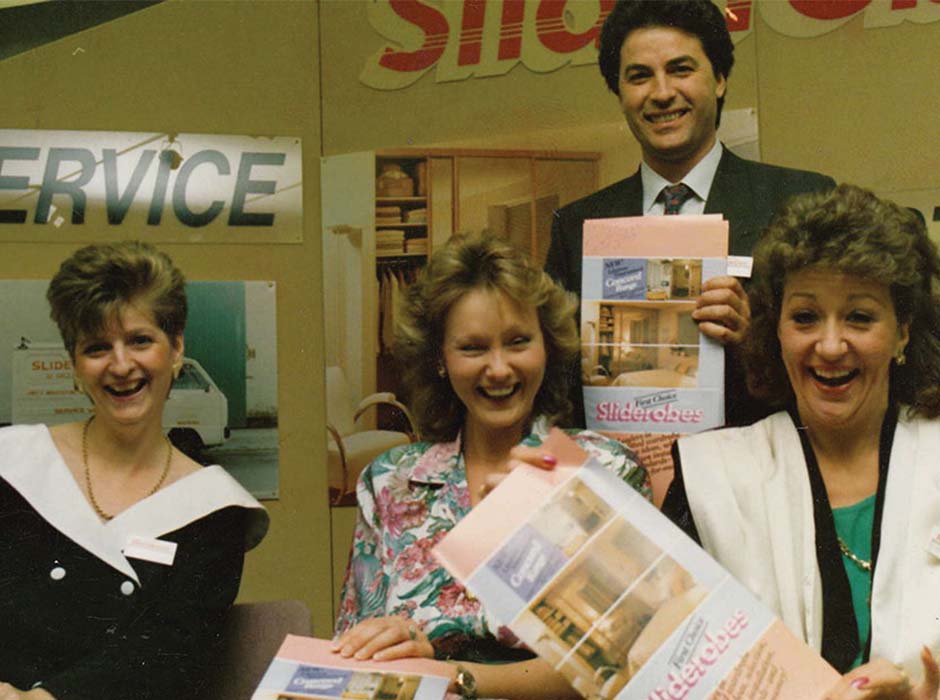 At Sliderobes, we are delighted to be celebrating our 40th year in business. Since 1983, we have led the way in beautifully crafted, made-to-measure furniture. Through the decades, Sliderobes has shown how versatile its product is and how it stands the test of time. From the art deco and floral trends of the 80s to the minimalist style of the 00s, Sliderobes has fitted over 100,000 wardrobes, and no two have ever been the same. Today, our customers are finding design inspiration wherever they turn, and self-expression has come to define the approach to interior design of our time.
History
Established in Ireland by Michael McAleese, Sliderobes opened its first showroom in Dublin in 1983, introducing a state-of-the-art range of made-to-measure sliding wardrobes. Sliderobes became well known for high-quality and stylish fitted bedroom furniture.

The Sliderobes brand instantly became a household name, synonymous with quality sliding door wardrobes. As more and more people saw the benefit of made-to-measure furniture, we expanded our showrooms and now have 12 branches across the UK and Ireland.
Design
With a great selection of wardrobe doors, interiors, accessories and finishes, customers have been able to choose a style that suits their own taste but will remain a timeless investment piece in their homes.
Recently, we heard from one of the first-ever customers at our Belfast branch. Forty years ago, Sam and Fran bought a dilapidated old cottage on the outskirts of Kircubbin. A real fixer-upper, the house had no electricity and featured a tin bath in their bathroom!

They have lived there ever since, transforming the cottage into a loving family home. In their master bedroom, Sliderobes fitted a four-door mirror wardrobe that to this day, they still love and find extremely practical. They chose shoe rails and tie racks, short hanging and long hanging rails and a mirror dressing table - and it has all stood the test of time.

Fran said about her experience with Sliderobes, "Our Sliderobes wardrobe has really and truly lasted so well!"

"Many years ago, we were renovating our country cottage and decided to have extra storage space by having fitted wardrobes installed. Having looked around for various options we visited the showroom of Sliderobes in Belfast and were pleased with the build quality of the glass panel doors and placed an order.
Recently one of the doors on our bedroom Sliderobes wardrobe was difficult to open and not as smooth as normal. We contacted Sliderobes to see if they could solve the problem but were a bit worried as we were out of guarantee. During our phone conversation, we explained that this was the only problem since they were fitted around 1983. We were contacted later by Sliderobes, an appointment was made and one of their experienced fitters arrived to resolve our problem."
Innovation
Fitted made-to-measure Sliderobes wardrobes maximise space in a room. We pride ourselves in being able to fit Sliderobes Wardrobes into spaces few other companies will touch. From angled ceilings to alcoves, from L shapes to around chimneys - we can do it all.

Over the years, we have also crafted great gadgets to help you get even more from your wardrobe. With accessories that include hide-away mirrors, pull-down clothes rails and ingenious shoe storage. We don't have a fixed catalogue of products that happen to be convenient for us to make. You and your home are unique, so your furniture should be too.
Craftsmanship
We combine the best internationally engineered materials with local mamanufacture to create the best result for you. Each element of the build is totally custom-made for your project. Our designers visit your home and using state-of-the-art 3D imagery bring your ideas to life.

Once you've chosen the perfect combination of wardrobe, rails, drawers and accessories, our expert fitters will build and install the wardrobe to your exact specification.
Quality
Sliderobes is known for our quality, service and reputation. For 35 years our highly experienced staff have been providing extensive product knowledge and advice on bespoke fitted furniture that is unique to each client's home, knowing the importance of this long-term investment. We're never happy unless our customers are! But, don't just take our word for it, see what our past customers have to say.
Community
We're proud of the work we do. Our teams are made up of some of the country's most experienced professionals. There's no hard sell from us. We want to work with you to create beautiful, long-lasting wardrobes suited to your style and needs.
Share This Post
Start Your Sliderobes Story Today