Blog
7 Tricks To Make Your Bedroom Look More Luxurious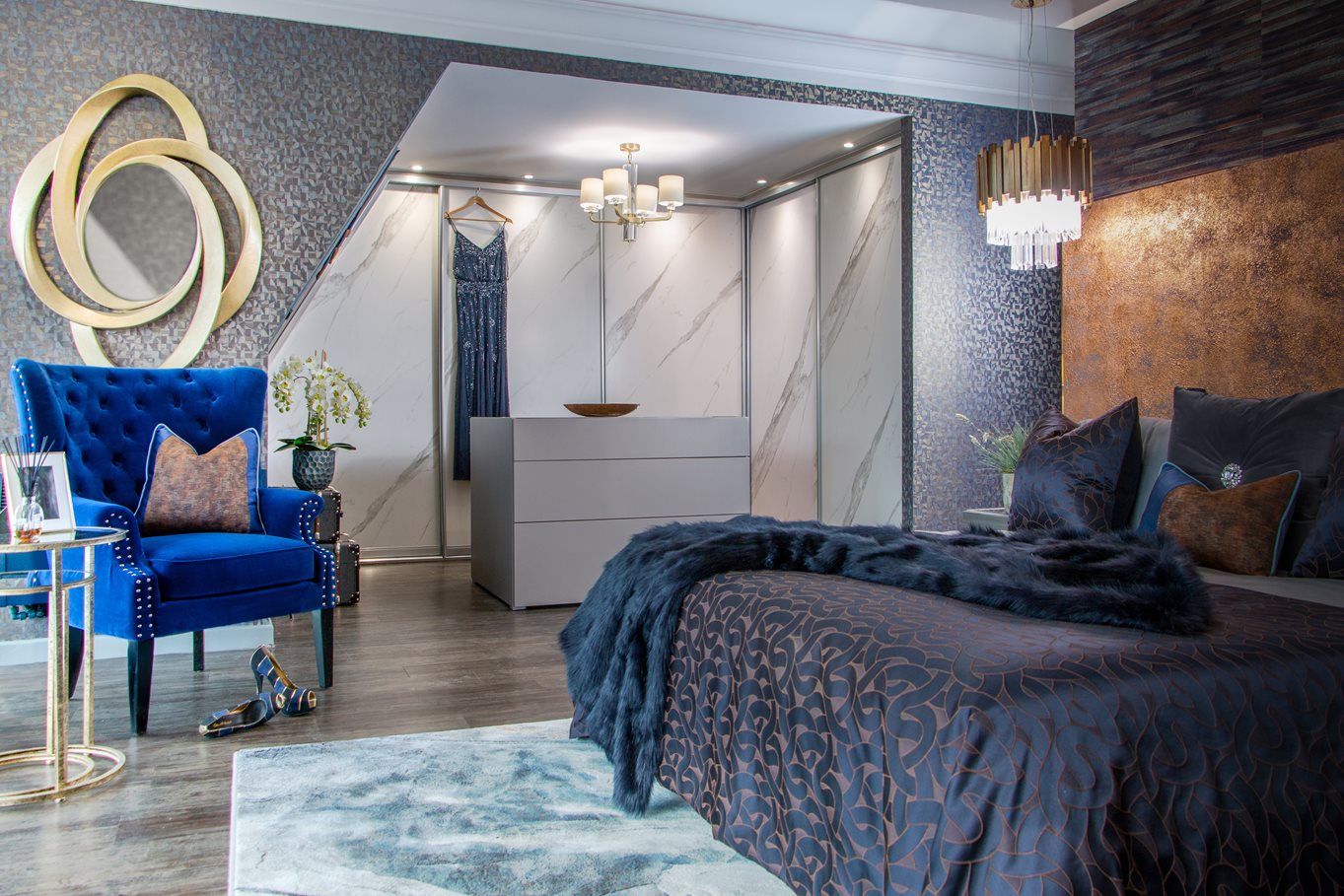 If (*cough* like me *cough*) you were the kind of a child who liked to rearrange your bedroom furniture every other day and proudly drag your parents in to see your handiwork, then, as an adult, you probably spend a lot of time walking through the rooms in your home thinking 'how can I make this look better?' Unfortunately doing continuous room transformations isn't feasible for most of us. But if you still have the itch to shake things up on a regular basis, here are some design tips and tricks to freshen up your bedroom and make it look elevated and luxurious with five star hotel vibes.
1. Add in textures
Adding and mixing textures is an easy and effective way to add interest and style to your room. You can do this through soft furnishings like rugs, throws, blankets and cushions. Try maintaining the same shade but in a variety of different textures to keep things looking chic and simple. You can also mix it up seasonally with thick fabrics like velvet and faux fur in the winter and lighter linens in the summer.
2. Get arty
Bedrooms are often the areas of the home that lack art because we tend to display it in the more social spaces like living rooms and dining rooms. Having a real statement piece of art in your bedroom can absolutely transform the space, particularly when it's a large piece over your headboard or on an empty wall. And it doesn't have to be a painting - a photograph or sculpture can be just as powerful.
3. Elevated hardware
The devil is in the detail when it comes to making your bedroom look more luxurious. Think drawer and door handles that match any other metals throughout your room or lighting inside your wardrobe that makes it look that little bit more expensive.
4. Go bespoke
Bespoke, made to measure, fitted furniture will always bring your room to a whole new level. Not only does it maximise every inch of space, leaving no unsightly gaps, you can also customise the likes of wardrobe doors to suit your style and add personality. And just because it's fitted, doesn't mean it's permanent - you can always upgrade or freshen up the look by changing doors and hardware.
Browse our fitted bedroom furniture options.
5. Add greenery
Whether it's a large fern, a few small potted cacti or a bouquet of fresh flowers - plants and greenery take your room to the next level. The trick is to keep things simple and not try to turn your space into a wild vibrant jungle - it will look messy and you'll struggle to keep them all alive. You can even choose plants that help purify the air in your room like a snake plant or spider plant which are also both fairly easy to take care of too.
6. Minimise clutter
Your bedroom will never look slick and put together if there's clutter everywhere. Keep your floors clear and your shelving should be minimalist and curated. Invest in storage solutions that meet your specific needs. For example, if you have an avalanche of shoes hiding in every corner - get a shoe rack built into your wardrobe. Or if you have a library of books waiting to be read by your bedside, think about getting fitted shelves to store and display them.
7. Make the bed
Your bed will always be the focal point of your bedroom as it takes up the most space, so put effort into making it look beautiful. Invest in quality bed linen that doesn't show every wrinkle and crease. Add cushions and throw pillows to make it look cosy but most importantly, get in the habit of properly making your bed every morning. It won't just make your room look better, you'll feel better and sleep better too - a National Sleep Foundation poll found that participants who reported regularly making their bed were 19% more likely to say that they got a good night's sleep most nights.
Share This Post
Start Your Sliderobes Story Today