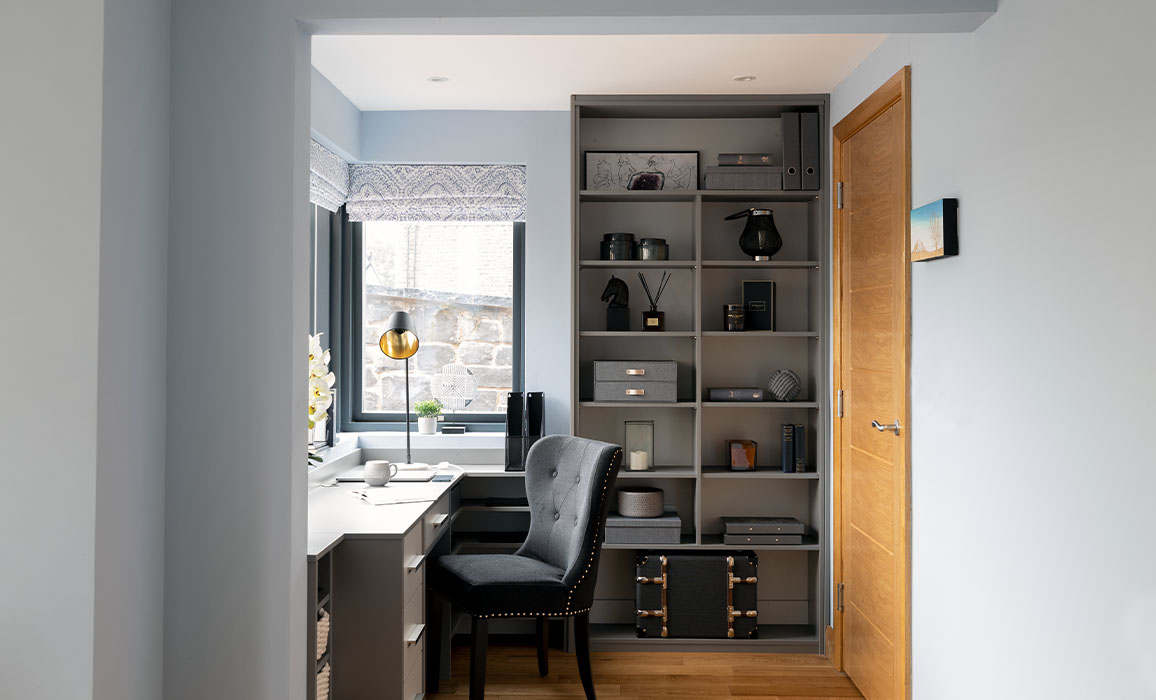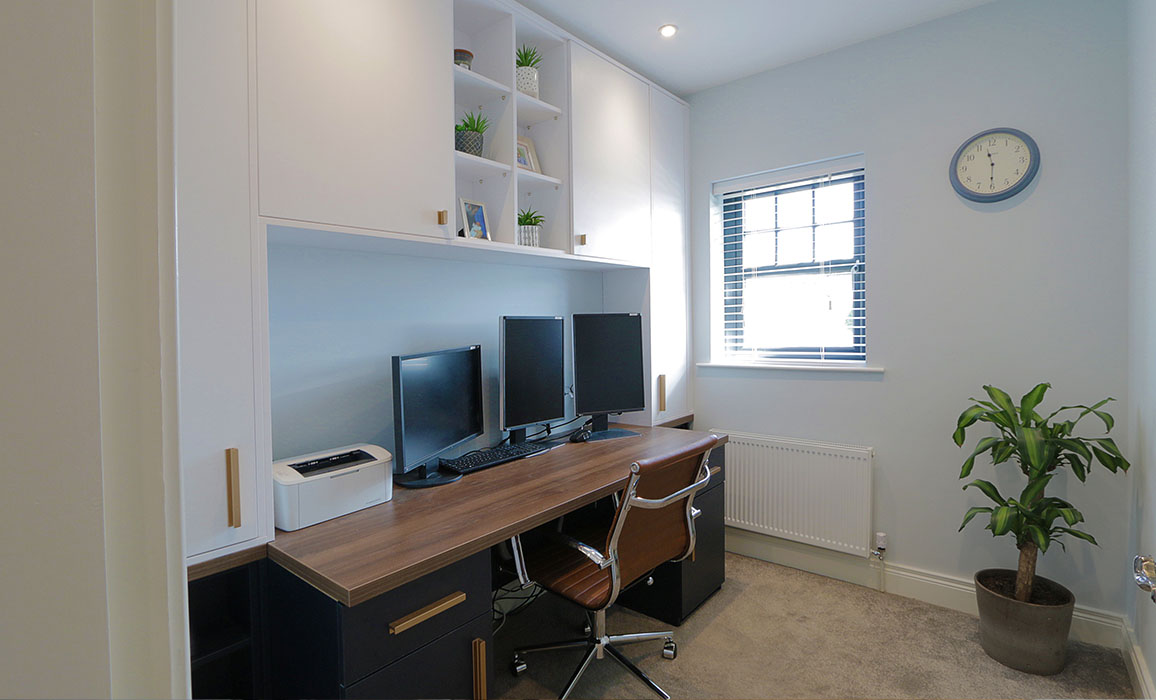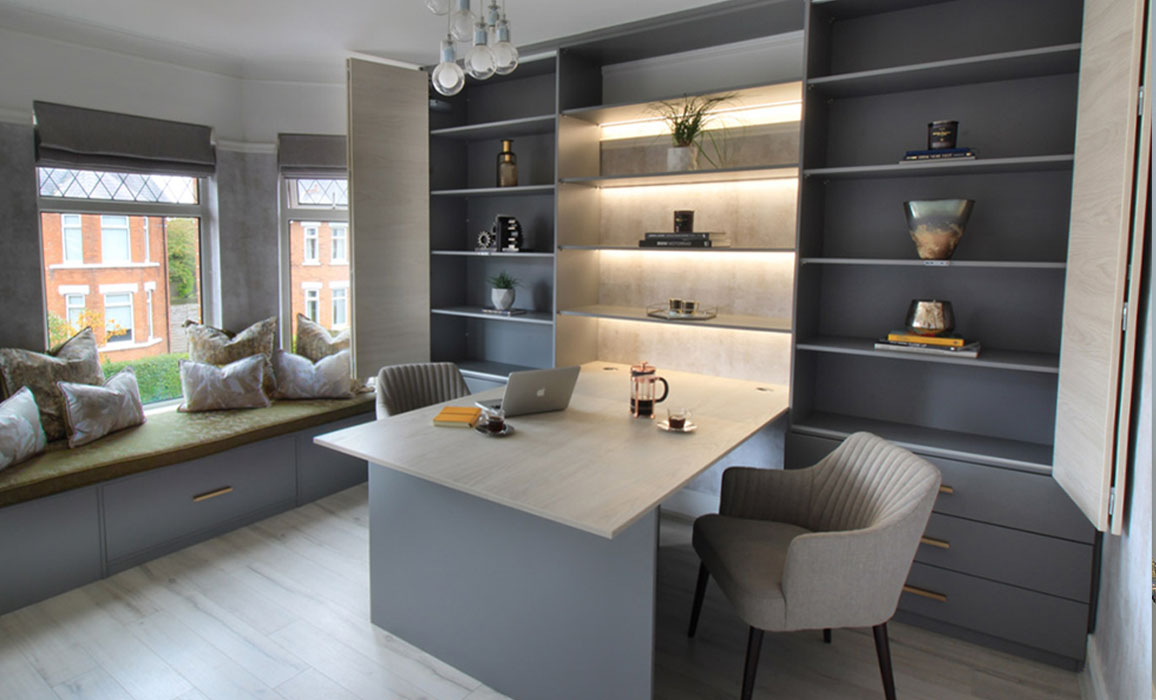 Dreaming of creating an amazing home office space? Work from home in style with a bespoke office from Sliderobes. We've designed some beautiful workspaces, that not only look great but are practical too!
Out Of Office
Working from home can be hard, especially if you don't have a dedicated workspace. Leaning over the kitchen table can be both distracting and back-breaking. A calm, serene home office is the perfect place to work during the day. It can also be a multifunctional space that can be used as a place to relax in the evenings.
Declutter Your Life
Your home office should be a calm space. When designing your home office, think about your storage needs. Do you have a lot of files and documents that need to be safely stored away? Choose plenty of shelves and drawers. Or do you have a large computer screen that needs to live on your desk? Be sure to incorporate a beautiful desk. If you are short on space, choose a desk with integrated storage and wire management.
Final Touches
Use decorative accessories to make the space your own. Add framed quotes and photos to shelves. Sculptural bookends, lamps and vases also add a personal touch. Make your room cosy by adding a stylish rug and curtains.
Designed For You
When you've thought about what you need, talk to us. All our fitted furniture is made-to-measure and unique to you. At Sliderobes, we know that every customers' needs are different, so we design all our furniture from the bottom up for every client.
Share This Post
Start Your Sliderobes Story Today