Blog
Panel style sliding wardrobes - how to make the look work for you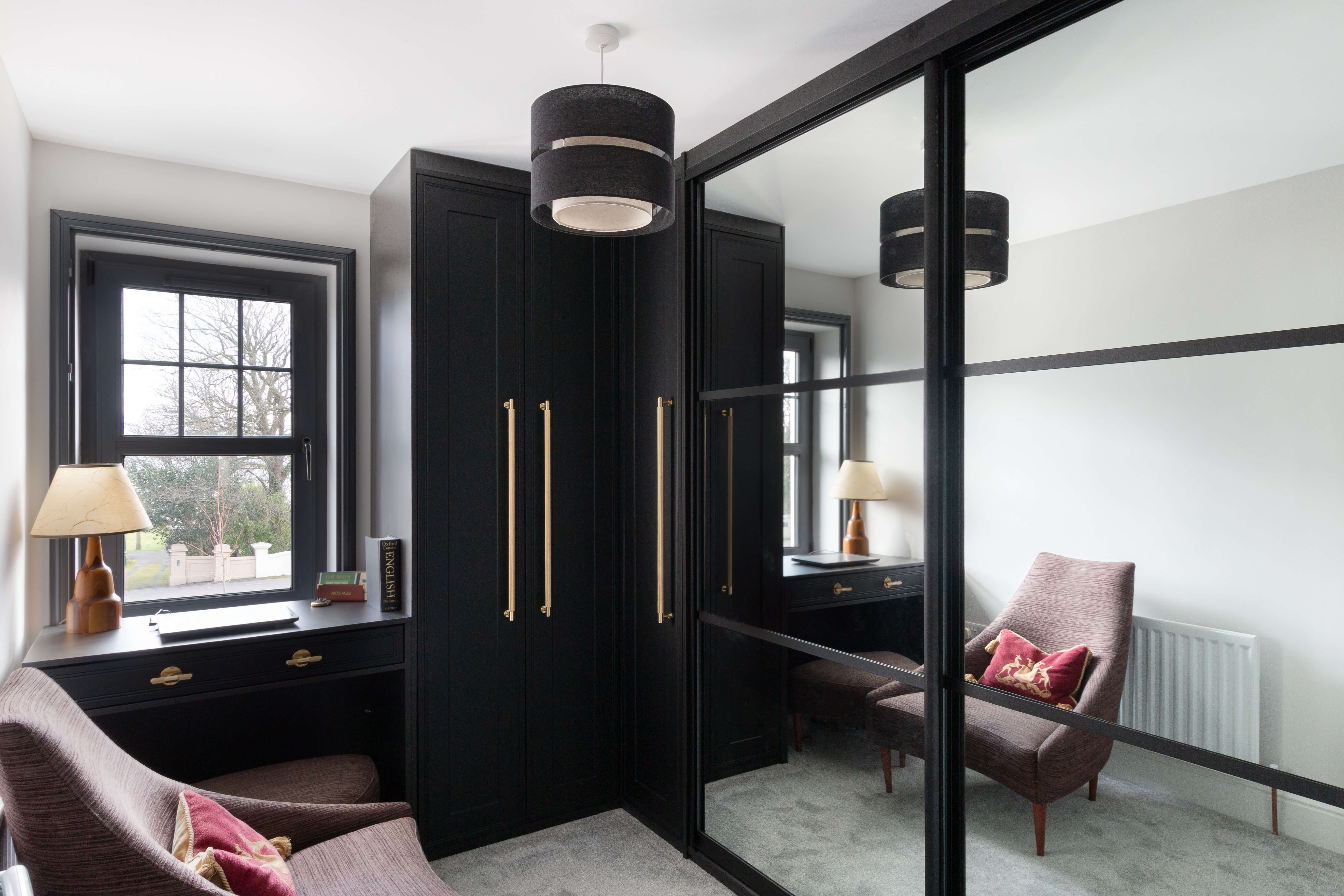 Panel style sliding wardrobes have been making a comeback in a major way. At Sliderobes we've noticed a huge increase in customers opting for this style and it's easy to see why - with its minimalist but stylish aesthetic that goes with almost any kind of room decor.
So let's take a closer look at panel style, its benefits and how it could work for your home.
What are panel style sliding wardrobes?
These wardrobes feature a metal frame and glass panels. They are designed to mimic the classic windows and doors that were popular in the early 20th century.
Benefits of panel style wardrobes
One of the biggest benefits of panel style wardrobes is their stylish design. The metal frames and glass panels give them a sleek and modern look that can complement any decor style. They are also incredibly versatile and can be used in a variety of spaces, from bedrooms to walk-in wardrobes.
Another benefit of panel style wardrobes (particularly from Sliderobes) is their durability. We craft them from quality materials, they're professionally installed and come with a 10 year guarantee so you can be sure they'll last.
Incorporating panel style wardrobes into your home
Panel style wardrobes can be incorporated into any home, regardless of the decor style. Here are a few tips on how to incorporate them into your home:
Choose the right location: Panel style wardrobes work best in spaces with plenty of natural light, as the glass panels allow light to pass through. Consider placing them in front of a window or in a room with plenty of natural light.
Complement the decor: Panel style wardrobes come in a range of colours and finishes, so choose one that complements your existing decor. For a modern look, opt for a black or white metal frame. For a more industrial feel, choose a brushed metal finish.
Add some personality: Panel style wardrobes can be customised with different accessories like handles. Gold against a black frame can really elevate the look.
Use lighting: Adding lighting to the inside of your Panel style wardrobe can help showcase your clothes and accessories. When talking to a Sliderobes designer, we'll show you the lighting options available and how they could be incorporated into your design. Consider adding strip lighting or spotlights to highlight your favourite pieces.
If you're considering a panel style fitted wardrobe for your home, chat to one of our designers and we'll show you just how incredible it could look. Book a free, no obligation consultation now.
Share This Post
Start Your Sliderobes Story Today